In case you have broken windows, you can take steps immediately to ensure your property is stable and secure before a Baytown residential glass repair company shows up. 
Storms and criminal sabotage can lead to broken windows. However, that doesn't mean you simply let your home be exposed to the elements and further crime. Until you can repair the broken glass, you can board up your windows. Our team offers emergency board up services 24/7 for your home, but some people prefer to do this themselves. Here's our guide for boarding up broken windows:
Getting Ready for Boarding up Broken Windows Before a Baytown Residential Glass Repair
There are many different materials you can use to board up your windows until you can get Baytown residential glass repair. Here are some of the options: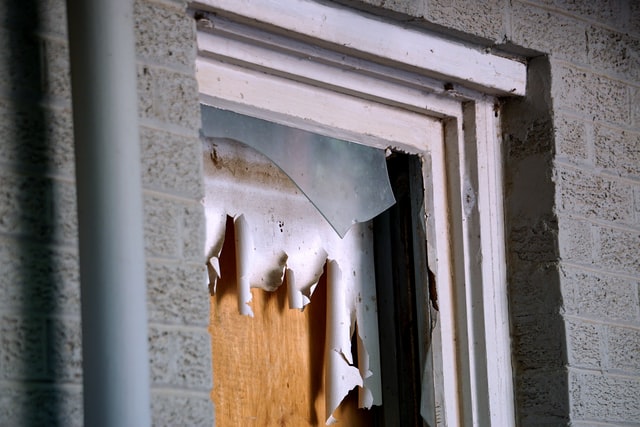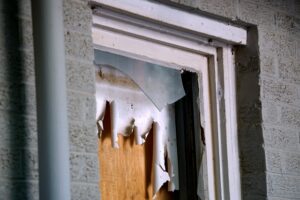 Most Popular: Plywood 
Plywood is the best type of timber to use when boarding up broken windows. It's affordable and straightforward to install, making it ideal for emergencies. Typically it's also readily available at any hardware store.
Most Durable: Solid Steel
Due to its unattractive appearance, solid steel can make your property less tempting to squatters and is particularly efficient in avoiding arson assaults. When you intend to close a property permanently, boarding it up with solid steel sheets is the best option.
Strong and Sturdy: Steel Screens
These materials are fire-resistant, but in contrast to solid steel, they let the passage of light and air. To shield the building from damage from the outside, you can install steel screens from the inside.
Your Last Option: Cardboard
Although cardboard storage boxes are not the best, you may have some sitting in your home already. However, remember that cardboard doesn't do much for either security or blocking weather and pests from your home. So, choose this if you have no other option.
The Procedure for Boarding up Broken Windows Until You Get Baytown Residential Glass Repair
The following is the most straightforward and popular way to board up your broken residential windows. You can choose to complete it yourself or call our Baytown glass company to do it for you. 
Gather the Materials You'll Need
Drill

Measuring tape

Circular saw

Plywood

Screws

Nails
Measure the Plywood
Start by measuring the windows to determine the plywood size you'll need. The standard plywood used to board windows should have a thickness of 5/8 of an inch. We recommend a circular saw because it helps you chop the plywood to the required sizes.
Cut the plywood until it's 4 inches larger (on all sides) than the window. Over-covering prevents your windows from getting blown out during the storm, especially if they have vinyl siding. 
Drill the Plywood
Using a drill, create holes in the plywood that match the size of the screws you'll use. The plywood's corners must be 2 inches from the edges, and there should be drill holes every 12 inches of the panel.
Label the Spots for Inserting the Mounting Screws 
Hold the plywood panel against the window you wish to board up and mark the points accordingly. Also, label what board belongs to what window. 
Secure the Boards
Use the corresponding panels on the windows. Please ensure that you securely fasten each board before gently screwing the panels.
What Is the Best Time to Board up a Broken Window?
If you find yourself asking if you need to board up your windows, the only appropriate answer to this question is "NOW." If your windows are damaged or you think they likely will be, like during a hurricane, then it's essential to proactively protect your property.
Therefore, any time you have broken windows, you need to board them up until you can get them fixed by your Baytown residential glass repair company.
Benefits of Boarding up Your Broken Windows Before Baytown Residential Glass Repair
There are several reasons why you should consider boarding up your damaged windows, including:
1. Avoids Weather Damage Until Baytown Residential Glass Repair is Complete
A broken window exposes your house to the elements as well as pests that may want to enter your home. This can cause additional damage to your home in addition to your broken windows. However, boarded-up windows help keep the rain and critters out.
2. Keeps Trespassers Away
Windows are the most common points of entry for burglars. So, if you leave a damaged or tampered-with window unattended, a burglar will likely use it as their access point to your home. Burglary incidents are more frequent than you might assume. Since the year began, there have been 117 burglaries in Baytown alone.
If your windows are damaged, a burglar may interpret this as permission to raid your possessions. In the interim, as you wait to contact a Baytown residential glass repair company, boarded-up windows will provide security. 
3. Boosts Insurance Eligibility for Baytown Residential Glass Repair Claims
Many homeowner's insurance plans need this operation to accept your complaint. Accordingly, if you can show that you boarded up the windows as soon as the damage occurred, your chances of receiving total coverage increase.
4. Reduces Your Risk of Liability
You are responsible for anyone who comes into your home. Therefore, boarding up broken windows prevents anyone from entering your property and protects you from lawsuits.
7. Keeps Your Other Property Safe
If you want to ensure your house is secure after a broken window, board it up. It stops damage to property inside your house before it even occurs. On the other side, you can also use a Baytown flat glass to protect your wood tables from getting damaged by floods. 
Baytown Residential Glass Repair from Joey's Glass
Boarding up protects your broken windows until you can have them replaced by a Baytown residential glass repair company. But these are only short-term, temporary solutions that may last just a few days. So, get in touch with Joey's Glass to repair your broken windows. This way, you can relax knowing that every action possible and necessary has been taken to stop further damage to your property. Contact us now for a free quote for your Baytown residential glass repair needs.