A damaged windshield may put your car and passengers at risk. If you have a chip or crack in the windshield, it's important to get it repaired as soon as possible. However, if your car is also dirty, you might wonder, "Do I need a Baytown windshield repair before going to the car wash?" While possible, you must understand that car washes may pose a risk to your damaged windshield.
Fortunately, our team can provide quick Baytown glass repair services to get you back to your normal routine in no-time. Let's explore some of the reasons to get your windshield repaired before your next car wash.
What Happens When You Take a Car to the Car Wash Without a Baytown Windshield Repair?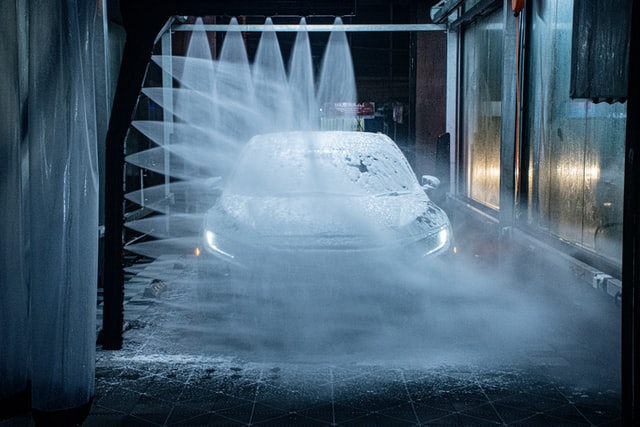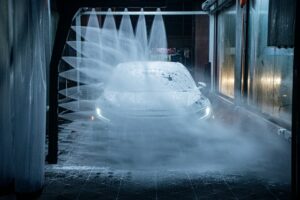 When you take your car to the car wash with a damaged windshield, it increases the risk of greater damage. Your car wash is likely using a solid stream of water to get the dirt off your car. The water stream creates pressure against the glass, pushing it inward. This may make the chip or crack larger.
Additionally, the brushes used on your car to wash it can scratch your windshield. The chips or cracks in your windshield will get worse due to the increased force of the water and brush. In extreme cases, the pressure of the water can push your cracked or chipped windshield inward to the point where the glass breaks. When this happens, the windshield fluid has difficulty flowing through the damaged area as it's pushed away when you drive the car.
Therefore, it's usually better to fix your windshield before taking it to the car wash. If it's not possible, look for a gentle car wash that avoids direct contact with your windshield until you can get it repaired.
Why It Is Risky to Take Your Car to the Car Wash Without a Baytown Windshield Repair
It's dangerous to take your car to the car wash with a damaged windshield because it increases the risk of further damage. Therefore, it's usually better to get Baytown glass repair first. Otherwise, the windshield might get damaged beyond repair.
How Can I Tell If My Windshield is Repairable or Needs Replacement?
The first thing you need to do is to locate your windshield crack. Then look for slight chips or other damages.
When you discover the crack or chip, ask yourself whether or not it is in your line of sight. If the damage is in your line of sight, you will likely need to replace the windshield.
If the crack is in a non-critical area, you can usually get it repaired instead. It'll give you a better view of the road, which is crucial for safe driving. 
Next, ask yourself if the damage is to the outer layer of the windshield or the inner layer. If it is the outer layer, you're in luck! You can have the crack or chip repaired, which will help to keep out debris.
Also, look at the size of the damage. A good rule of thumb is if the damage is smaller than the size of a dollar bill, you can get Baytown windshield repair. If it's bigger, then you'll likely need a replacement windshield.
What to Expect from Baytown Windshield Repair
Choosing the right windshield repair company can be stressful since there's so much to consider. What repair method will they use? How much will it cost? How long does it take? While these are all essential questions, there are several reasons to use a Baytown windshield repair company:
It gets you back to normal ASAP

Repairs will be durable and long-lasting
They can check for other damages and issues with your auto glass
Call a Baytown windshield repair expert, and a technician will come to your car and assess the damage. They will then discuss your options with you and then fix the damage without taking your car to a dealer. This is a more convenient and affordable way to repair your vehicle!
Similarly, our highly trained and experienced Baytown technicians use the latest tools and techniques to repair your windshield quickly and efficiently.
You can rest assured that the experts will do your windshield repair right the first time and that you'll be back on the road in no time.
Benefits of Fast Baytown Windshield Repair
These include:
1. You'll Spend Less Cash on Repair
The earlier you repair the windshield, the less money you'll spend. If you wait too long, the damage will become too severe, and you'll look at a much higher repair bill.
2. You Won't Need to Replace the Entire Windshield 
In some cases, unrepaired damages can spread over time, meaning you may need to replace the entire windshield. It's more expensive than just getting a repair.
3. Avoid Dealing With the Element of Surprise
A cracked windshield can be a pain because it's unsightly, and you never know when it will happen. By getting it repaired as soon as possible, you can avoid the element of surprise and plan for the repair accordingly.
4. Strengthens the Windshield for Safety
Cracks will often get worse over time if they aren't repaired. A windshield with a crack can significantly decrease your car's structural integrity and safety since it can't withstand impact as well as a whole windshield. If you have a crack in your windshield, you need to get it fixed as soon as possible to prevent it from spreading.
5. It Restores Your View
A crack in your windshield can obstruct your view while driving, which is dangerous. By getting the repair done quickly, you can ensure that you have a clear picture of the road ahead.
6. Your Car Will Look Better 
A cracked windshield can make your car look run-down and unkempt. By repairing it promptly, you can keep your vehicle looking its best inside and outside.
Need the Best Baytown Windshield Repair Services?
Undoubtedly, it's best to fix your windshield before taking it to the carwash. If you're looking for a quality auto glass repair in Baytown, look no further than Joey's Glass repair Company. Our expert and dedicated technicians provide you with high-quality service at an affordable price. We cover all glass repair and replacement needs in the city. Contact us today for a free estimate!