It's vital to have your windshield repaired or replaced if it suffers any sort of damage. And if damage occurs to your windshield due to an accident, debris on the road, or adverse weather conditions, you'll need Baytown windshield repair. But, one important service you may not have thought about is mobile windshield repair. So, let's go over the importance of keeping your windshield intact and the benefits of choosing the mobile service for Baytown glass repair.
Damaged Windshields Are A Safety Hazard: Get Baytown Windshield Repair ASAP
You may think, "how much trouble could one little crack in the windshield cause?" The truth is that it might not cause much trouble… at first. But, a cracked windshield is like a medical issue. The longer you ignore the problem, the worse it will get.
The windshield of your car is under near-constant pressure while you drive. If you've ever been on a rollercoaster, imagine the pressure you've felt placed on your body from the speed and rapid movement. Now apply that to your windshield on a larger scale, and you'll understand. If there's a crack in your windshield, the stress will only cause a further weakening of that point. From there, new cracks may form and present a more significant problem.
Damage to your windshield can take many different forms, and all of them will potentially obscure your vision of signs, hazards, and even other vehicles. Being unable to clearly see what is in front of you while driving is perhaps one of the more apparent dangers you could encounter. However, it's not the only one. 
Finally, many people don't realize the importance of your windshield in the structural integrity of your car. An intact windshield provides 60% of the vehicle's structural stability in a rollover and 45% in a front-end collision. If you end up in one of these accidents with a compromised windshield, the damage to your car will be worse than it would be otherwise.
In some cases, the loss of structural integrity can even prevent a passenger-side airbag from deploying properly. Windshields act as a barrier for the airbag to inflate toward the person. However, they can only do this if they are strong and in good condition.
The Benefits Of Mobile Baytown Windshield Repair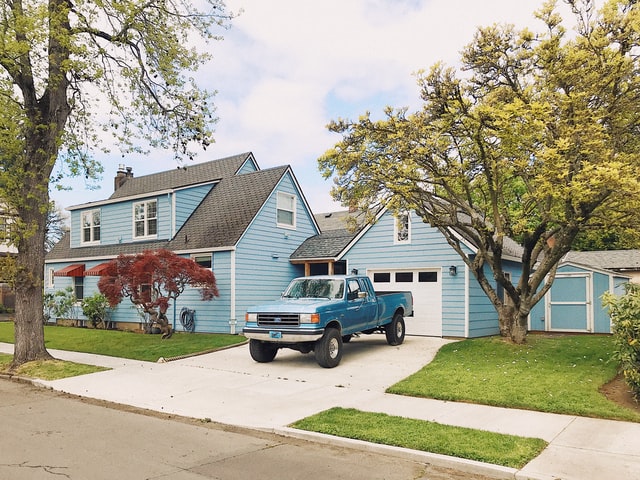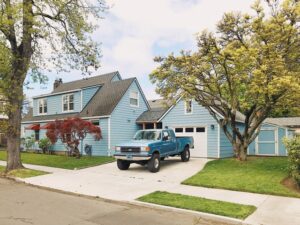 It's good to have the services of a Baytown glass company that you can trust, but it's even better to have those services brought to you. Our team offers mobile Baytown windshield repair services. This means the auto glass technicians comes to you to repair chips or cracks in your windshield. So, whether you're at home, the office, or watching your kid's Little League game, you can make your windshield safe wherever you are. Here are some of the benefits of taking advantage of mobile glass repair.
Less of a Safety Hazard
Most companies require you to bring your car to their shop for windshield repairs, which presents two options. You could have the vehicle towed to the shop, which costs more money, or you could drive the car there. Because of the safety risks of driving with a damaged windshield, this option only increases the potential for an accident or further damage to your windshield. Mobile auto glass repair allows you to have your windshield fixed before getting on the road again.
More Convenient
Going out to a repair shop to have your windshield fixed or replaced requires you to find a physical location, drive there, and wait for the technicians to finish their work. With mobile Baytown windshield repair, you only need to take a few minutes to speak to a qualified technician beforehand. Then, you can go on about your day and not have to sit in a repair shop waiting.
No Need To Wait
If you go to an auto glass repair shop, your car may be tenth in line for windshield repairs. If no one is immediately available to help fix your windshield, you'll have to wait for a technician to finish their other work before getting to your car. However, our mobile technicians are there to provide Baytown windshield repair services for your car specifically. So as soon as they arrive, you know the work is getting done quickly with no hassle.
Faster Service Helps Prevent Further Damage
In Baytown, the summertime can bring some scorching temperatures, and they will have an adverse effect on your windshield. Specifically, heat causes windshield glass to expand slightly. If your windshield is cracked or chipped, that expansion will only worsen the damage and necessitate more extensive repairs or replacement. Mobile Baytown windshield repair allows you to have your windshield fixed quickly so that you can avoid further damage from weather or driving conditions.
Compliance With the Law
Because a cracked windshield presents numerous safety hazards for you and those around you, many states have laws prohibiting drivers from operating a vehicle with a cracked windshield. Though Texas law doesn't specifically mention driving with a cracked windshield, it does prohibit driving with anything obscuring your view of the road. Large cracks or chips can absolutely make it hard to see while driving, and, therefore, may be against the law. Mobile Baytown windshield repair keeps you from needing to drive to a shop with a cracked windshield and potentially get in trouble with the law. 
Baytown Mobile Windshield Repair From Joey's Glass
If your windshield is damaged and you need it repaired or replaced fast, call the team at Joey's Glass. We are a full-service glass repair company specializing in auto, residential, and commercial glass. Our family-owned and operated business has served the residents of Baytown since 1973 with quality service. Get in touch with us today for a free quote for our glass repair, replacement, or installation services.