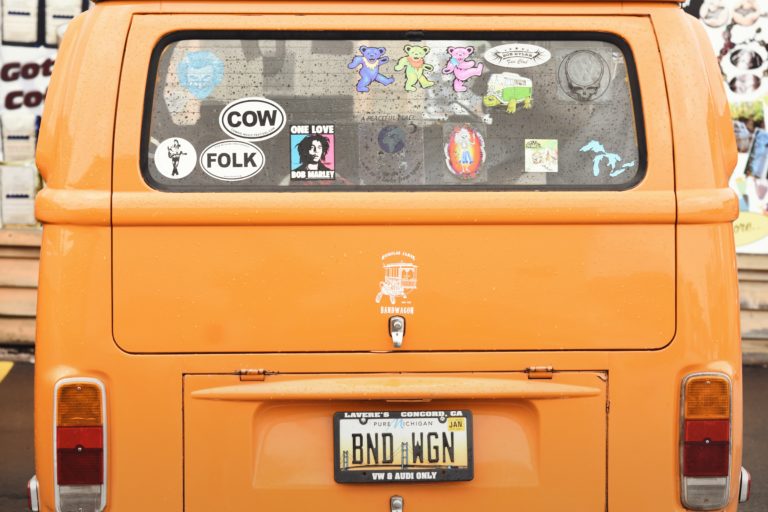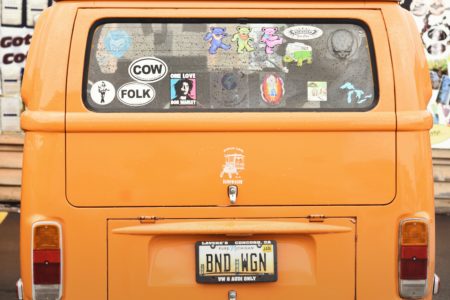 You might need Baytown windshield repair for many reasons, but many of these are preventable. One common way people damage their windshields is by removing stickers from their glass. However, removing stickers from your glass doesn't have to end in Baytown windshield repair. With a few simple steps and a little bit of elbow grease, you can remove auto glass stickers safely and without causing damage. The key is to use the right tools and take your time to remove stickers and decals from your windshield.
Why Sticker Removal Often Leads to Baytown Windshield Repair
It's quite common to put decals, bumper stickers, and other similar products on your back windshield or side windows. This is a great way to add flair to your vehicle without damaging the paint on the body. However, many people end up needing Baytown windshield repair when they choose to remove these stickers. This is generally because people often use the wrong tools or products to take stickers off their windshields. Using the wrong items or cleaning solutions can not only damage your windshield, but can also leave behind sticky residue that affects your visibility and attracts dirt and debris.
We often see scratched or damaged auto glass that needs Baytown windshield repair when people try to take stickers off by themselves. Many people try to use the following items to remove stickers:
Car keys

Screwdrivers

Putty knives

Butter knives
However, these tools can easily damage your glass. They often leave scratches and surface pits in your glass, which require auto glass repair in Baytown.
Similarly, you should never use abrasive tools or chemicals to clean a sticker from your windshield. For example, you might be tempted to grab paper towels, a sponge, or normal terry cloth rags to help remove your windshield sticker. However, these materials can scratch your auto glass. Also, ammonia-based cleaners like Windex and other household glass cleaners can damage your windshield as well as other areas of your vehicle. Therefore, be sure to use a microfiber cloth and cleaning solutions that are safe for your auto glass.
Removing Decals and Stickers from Your Auto Glass
It may seem like a difficult task to remove stickers from your windshield. It certainly may take you a little bit of time to do so without damaging your glass, so it may be best to start the project when you have plenty of time to do so. However, if you follow the right process, removing windshield stickers without causing damage can be accomplished. Instead of choosing between old stickers and Baytown auto glass repair, follow some simple steps to remove auto glass stickers safely:
Step-by-Step Sticker Removal to Prevent Baytown Windshield Repair
Peel off the sticker or decal as much as possible. For old stickers, you may need to soak the sticker with warm water first. If you're unable to lift the edge of the sticker enough to start peeling, try gently scraping it with a credit card. The more of the decal you can peel off, the better. So, try to go slowly to remove most of the sticker from the auto glass.

Next, wash the adhesive with warm, soapy water. This can help loosen the glue and remove most of what's left behind by the sticker. However, if stubborn adhesive remains, try the next step.

Use a mixture of fabric softener and warm water to clean the area. The oils in the fabric softener can help make the area less sticky and remove a lot of the left behind adhesive. Remember never to scrub your auto glass hard. Instead, use gentle rubbing motions to help remove the glue. If this doesn't work, continue to the next step.

Try using a glass cleaner to remove smaller areas of adhesive. Always use glass cleaners specifically designed for auto glass to prevent windshield damage.

If the previous steps didn't clear up the mess, you can use a sticker-removing razor. Make sure this is specifically designed for auto glass. Other types of razors can scratch your glass and lead to needing Baytown windshield repair. You can get this specialized tool from an auto shop or hardware store. To remove the sticker or left-over glue, be sure to scrape gently and at an angle. Also, don't use a dull blade, as you may have to push harder and risk gouging the glass or even accidentally cutting yourself.

Follow up with an auto glass cleaner for a clear, streak-free finish.
Already Need Baytown Windshield Repair?
In most cases, you can safely remove stickers from your car glass by trying just a few of these steps and keep your auto glass in good condition. However, if you do have damaged glass, be sure to schedule auto glass repair in Baytown as soon as possible. The most common damages we see from windshield sticker removal are scratches. These can affect your visibility while you drive. For particularly bad scratches, they may even weaken the structural integrity of your auto glass. Therefore, it's important to get Baytown windshield repair as soon as possible.
For shallow surface scratches, we may be able to polish them out of the glass. This involves buffing the scratches out of the glass to even out the surface of your windshield. However, deep scratches may require repair with resin filling or, in some cases, may even require windshield replacement. Your glass technician can recommend a practical and safe solution for your damaged auto glass.
At Joey's Glass, we are Baytown's oldest full-service glass company. We have the experience you need for all your glass needs, from windshield repair to commercial storefront glass. We offer both in-house and mobile repairs for your auto glass to help you drive safely when you have windshield or car window damages. Our team works with you to provide practical, affordable solutions for your glass projects. Call us today at (281) 427-4705 to talk to one of our professionals and request a free quote. We are here to serve you!