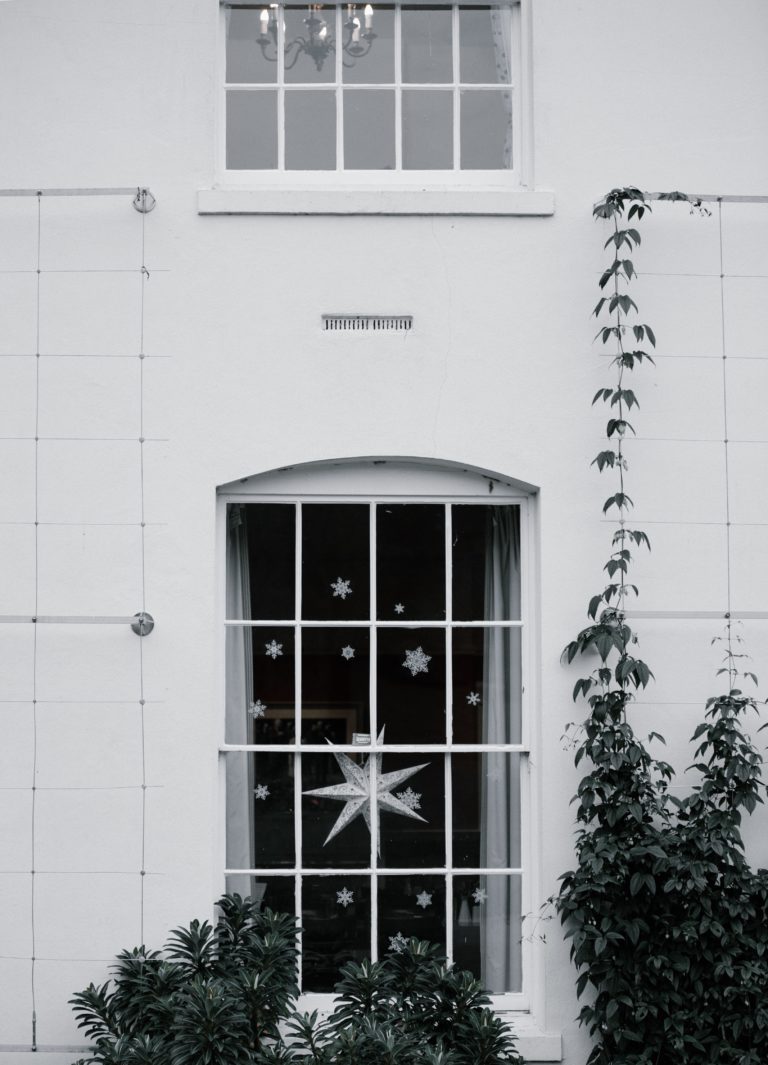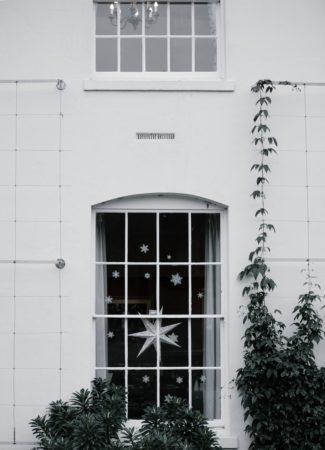 There's nothing more magical than seeing holiday decorations in windows. However, if you're not careful, you could end up needing Baytown residential glass repair. When decorating windows, there are several things that could damage the glass or frame. We often see homeowners bring in the new year needing repair or replacement services due to window decorations that damage their windows. However, there are many alternatives for these decorating issues to help you avoid Baytown window repair. Here are some tips for safe, damage-free window decoration this holiday season to keep your windows in great condition.
Hanging Decorations from the Window to Prevent Baytown Residential Glass Repair
If you've thought about hanging decorations in your window, you might consider putting a small nail, screw, thumbtack, or other similar item in your window frame. However, this can lead to you needing Baytown residential glass repair or even window replacement. In many cases, the frame keeps springs in balance. These springs keep your windows sliding the way they're supposed to. Therefore, when you put a hole in your window frames with a nail or other object, you risk damaging window springs and needing Baytown residential glass repair. Additionally, doing this can void the warranty from your window manufacturer. Even hanging items with tape on the frame can remove the paint or finish from your window frame. Therefore, it's important not to hang decorations from your window frames.
Instead, there are a few different options you can try without risking the need for Baytown window repair during the holidays. One option is suction cups with hooks that stick to your window and allow you to hang decorations that way. Once the holidays are over, you simply unstick the suction cups and clean the glass as normal. This is a great window-safe way to hang lightweight decorations like ornaments and wreaths.
However, if you're trying for a more invisible look, try placing a tension rod along the top of your window. Tension rods use padded ends to hold them in place, which are generally safe for window frames. You can then hang your decorations with invisible string, like fishing line, from the curtain rod. Generally, you can hang heavier items on a tension rod than you can with suction cups. However, even tension rods may not hold heavy items. Therefore, it may be best to find an alternative spot for large and heavy decorations.
Window Décor that May Lead to Baytown Residential Glass Repair
Hanging decorations aren't the only threat to your windows this holiday season. We often repair windows for other types of decorations as well. Many materials can damage the glass on your windows, leaving scratches, stains, or stubborn residues behind. Many people need Baytown residential glass repair around the holidays for these types of decorations:
Spray-On Snow
Another common mistake homeowners make is putting spray-on "snow" on their windows. This can cause several issues that require Baytown residential glass repair to correct. While these products often say they're safe for windows, it's best to steer clear to keep your windows in good condition.
Often, fake snow leaves behind a hard-to-remove residue that requires a lot of effort to clean. This doesn't just make your life difficult, however. In many cases, these products require extensive scrubbing and scraping to fully remove from glass. Unfortunately, this often leads to scratches and scrapes in your windows.
While surface scratches in your windows may come out with some glass buffing and polishing, deep scratches may require more work. In some cases, you may need Baytown residential glass repair for scratched panes or even replacement glass. Rather than risking your window glass, try skipping the spray on snow. Instead, you might try placing snow cotton around the edges of your windows instead, as it doesn't adhere to the glass or frame and is easy to remove.
You May Need Baytown Window Repair for Paint
Many others decide to use paint to create holiday scenes on their windows. However, paint is especially tricky and can cause issues that require Baytown residential glass repair. For example, some paints have such potent pigments that they can leave permanent stains on your glass. This is especially true if they're left to sit on the surface of your windows for an extended period of time.
Also, it's easy to accidentally drip paint into the window frame. Unfortunately, once it dries, it can effectively glue the window shut. When this happens, it can be difficult to open the window and clean out of the window track. In some cases, this may mean that your windows won't open or shut properly, which can allow weather, moisture, and pests inside your home.
However, if you're looking to add a bit of holiday cheer to your windows, there are other options that won't damage your glass. Window clings are a safe and easy way to add decorative shapes, scenes, and words to your window. For example, you can find static window clings that you can trim to fit your window and feature holiday-themed scenes and graphics. Also, gel window clings are a fun, easy-to-remove way to dress up your windows with small shapes and words. Using these alternatives can help keep your windows in great condition and still allow you to decorate your home.
Skilled Baytown Residential Glass Repair from Our Technicians
If you do have damaged windows, or if you need help with other glass projects, our team at Joey's Glass can help! We offer advanced glass services for your home, car, and business. Our experts can repair, replace, and install windows, windshields, shower enclosures, storefront windows, and so much more. We are Baytown's oldest full-service glass company and have been serving you since 1973 to help keep your home, car, and business safe and attractive. We have the solutions you need to fit your budget and aesthetic. From custom window installation to Baytown windshield repair, we are here to provide you with affordable, high quality services. Call us today at (281) 427-4705 to request a free quote. We are here to serve you!