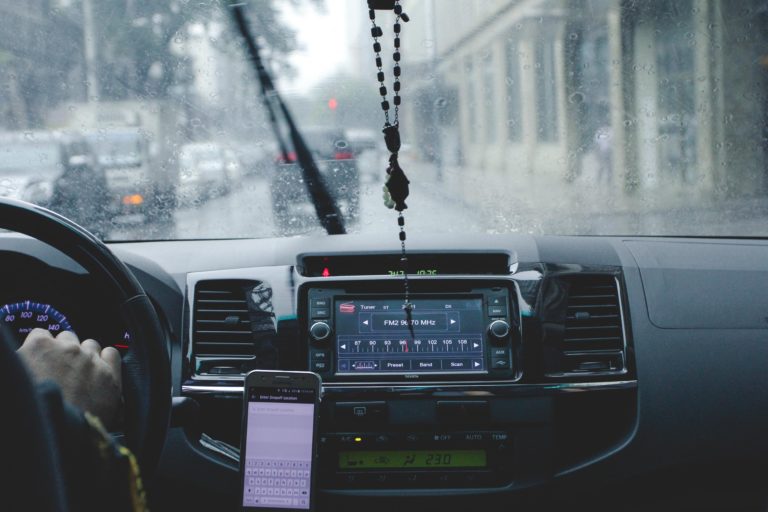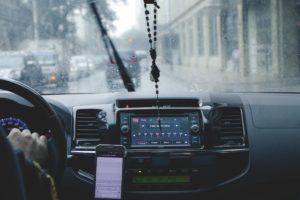 The most common reason people need Baytown auto glass repair is rock chips. However, weather also affects your windshield. While windshields are quite tough, certain weather conditions can lead to damage. If you do see damage, it's best to schedule Baytown auto glass repair as soon as possible to prevent further issues. Learn more about what types of weather can damage your windshield.
You May Need Baytown Auto Glass Repair After a Hail Storm
You may need to schedule Baytown auto glass repair after hail hits your car. Even small hail pieces are hard and jagged and can leave chips in your windshield or dents in your car's body. Larger pieces can cause larger cracks or even shatter your windshield completely, depending on the size of hail. Golf-ball sized hail generally leaves behind a crack or two unless you protect your vehicle.
The best way to prevent hail damage that requires Baytown windshield repair is to park in covered parking. However, if you're in a pinch, you can also try covering your car with something soft to help protect your auto glass. For example, there are many car coverings on the market specifically to help protect your vehicle from hail damage. Even covering your car with several layers of blankets can help cushion the impact. The blankets may help you avoid some of the chips and cracks that hail can cause. This can make a difference between needing Baytown auto glass repair or replacing the whole windshield. Therefore, it's often worth the effort of grabbing some blankets and covering your car if you're stuck in an unexpected hailstorm with no covered parking options available.
High Temperatures & Sun May Damage Your Windshield
Also, high temperatures like the ones we see during the summer can negatively impact your windshield. Warm weather causes your glass to expand, which can lead to windshield cracks. Heat can also worsen existing damage that needs Baytown auto glass repair. Additionally, if it's hot outside, the air inside your vehicle warms up and puts additional pressure on your auto glass from the inside. This can also damage your windshield.
Sun is also a potential hazard for your windshield. Direct sunlight on a hot day puts undue stress on your windshield and may make it brittle. Also, if you have a chip in your windshield, the sun may catch the edges and create what's called sun dazzle, which affects your visibility while driving.
Another common reason you may need Baytown auto glass repair after a hot day is actually because of your air conditioning. When it's hot outside, you may be tempted to crank the A/C as soon as you get in your car. However, this can rapidly change the temperature of your windshield from one extreme to another. This can cause stress cracks on your windshield. Instead, try gradually cooling down your car's cabin in hot weather.
To prevent issues with your windshield from hot, sunny weather, it's best to park in a garage or shaded area. This can help protect your car from heat and sun. It can also help keep the cabin cooler so the temperature doesn't change as rapidly when you turn on the air conditioning system. If you do notice chips or cracks in warm weather, be sure you get Baytown auto glass repair as soon as possible. This can help prevent damage expansion that may require more extensive repairs or even a full windshield replacement.  
You May Need Baytown Windshield Repair After Dry or Windy Weather
Another important thing to keep in mind is that dry weather increases the risk for rock chips. When driving on poorly maintained roads, dry weather can make it more likely that other drivers' tires will kick up rocks and other debris. Often, dry weather will loosen rocks and gravel in the road. Therefore, on low humidity days it's best to give even more space between you and other cars on the road.
In addition, windy weather can carry debris and particles that may chip or crack your windshield. Even low winds can carry light debris such as gravel or small rocks. High winds may even bring with them larger pieces of debris, like tree branches, or even children's toys left outside. High winds may increase the risk for toppling trees or other debris. Therefore, it's important to understand the risks of windy weather on your windshield. In many cases, it may be best to leave your car parked in covered parking to help protect your auto glass if we're expecting high winds.
Cold Weather May Lead to Baytown Auto Glass Repair
While cold weather is pretty uncommon in Baytown, there are still rare times when temperatures get cold. When air temperature reaches 32° F, windshield chips and cracks are 60% more likely to spread. In addition, at those temperatures, the metal around your windshield can contract and put extra stress on the glass.
The same way that temperature fluctuations from hot to cold can damage your windshield, the same is true for cold to hot. Therefore, if you do happen to encounter a cold day this winter, remember to warm up your windshield slowly, not blast the hottest air possible directly at the windshield the second you get in. Gradually changing the temperature can help reduce the stress on your windshield and may save you from needing Baytown auto glass repair.
At Joey's Glass, we offer full-service glass solutions to fit your needs and budget. Our experts offer quick, experienced service for your vehicle. When you have chips and cracks in your auto glass, we offer in-shop and mobile repairs to help you maintain the structural integrity of your car's glass. We also accept most major auto insurance companies so you can keep your out-of-pocket costs as low as possible. We help with Baytown glass repair for your car, home, or business. We've been serving the greater Baytown area for over 47 years and guarantee high quality work and service every time. Call us today at (281) 427-4705 to request a free quote for your glass project. We are here to serve you.