You're driving down the highway, minding your own business, when suddenly… KERPOW! A rock flies into your windshield and causes a crack to form. It's happened to us all, but it doesn't have to ruin your day. Joey's Glass is here with helpful advice on what you should do once your windshield has cracked. By taking proactive steps and making the right decisions for auto glass repair after you notice the issue, you can help ensure that your car gets fixed swiftly and efficiently — so let's get started!
If you need glass repair for your car, contact us now to get a free quote.
How Windshield Cracks Happen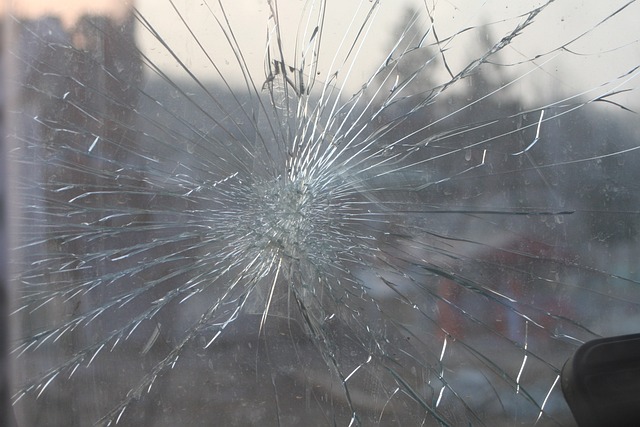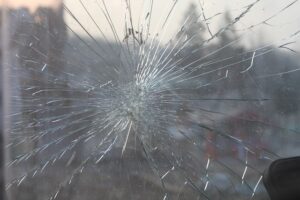 Auto glass repair can fix numerous types of windshield damage, from cracks to chips. Cracks in auto glass occur when it is exposed to a sudden, concentrated force that the glass cannot absorb. While a small crack may not seem like a big deal, if left unaddressed it can spread and become larger over time. Bulls-eye breaks, or starburst cracks, appear when the initial impact has left a concentric circle around a single point of contact. Longer, winding cracks extending several inches across the auto glass are referred to as spider webs or stress cracks. While these damages may extend your auto glass repair timeline and cost you more money out of pocket, seeking auto glass repair immediately can save you additional expenses in the long run. So be sure to investigate any potential damage right away.
Steps to Take After Windshield Damage
If you notice a crack on your windshield, there are several steps to take. It's important to protect yourself and others while driving and also prevent worsening damage to your auto glass. Here are some steps to take for a cracked windshield.
Assess the Damage & Whether It's Safe to Drive to Get Auto Glass Repair
If you have cracked windshield, you need to determine if it's still safe to drive. Minor chips and cracks in auto glass can generally mean it's still safe to be on the road. However, if it compromises your view or creates too much wind resistance, you should avoid driving until it's properly repaired by auto glass professionals. In any case, when assessing the damage of auto glass that has been compromised, get auto glass repair sooner rather than later.
Get Auto Glass Repair
If you have been unlucky enough to find yourself needing windshield repair in Baytown, TX, the best course of action is to call upon the expertise of auto glass professionals. They will be able to accurately assess the extent of the damage and recommend an appropriate course of action for windshield repair. They'll also be able to source any necessary replacement windshields from reliable suppliers. Doing an effective windshield repair job takes skill and experience, so don't take any risks. Enlist the help of a professional!
In-Shop Auto Glass Repair Services
In-shop auto glass repair can be a great option for many situations. When you get your windshield repaired in shop, it usually costs a little less. There's also no need to worry about the weather outside or whether there's room for auto glass technicians to reach your vehicle, since we'll pull it right into the shop for repairs.
Mobile Auto Glass Repair
Mobile windshield repair in Dayton is another option if you have a cracked windshield. This is an incredibly convenient option for auto glass repair. Our technicians come to you wherever you are, whether at home, at the office, or out running errands. They come with all the necessary equipment and materials and get you driving safely again in no time. These services can save you time, as we can take care of it right in the parking lot or driveway.
Preventing Windshield Cracks
One of the most important preventive measures you can take to prolong the lifespan of your windshield is to regularly check for chips and cracks. If a chip exists, it's important to get it filled immediately. Otherwise, it could eventually become a crack due to pressure or temperature differences. Additionally, make sure you practice safe driving habits to avoid getting into an accident and potentially cracking your windshield. Be sure to follow speed limits, keep a safe distance between other cars on the road, and be aware of potential hazards. With these simple preventive measures in place, you're sure to enjoy your windshield for years to come with no unexpected damage.
Auto Glass Repair in Baytown, Texas from Joey's Glass
In this blog post, we discussed the different types of windshield damage. We also talked about the importance of assessing it to make sure your vehicle is safe to drive. We have outlined options for auto glass repair and explained some preventive measures you can take to prolong the lifespan of your windshield. From a seemingly minor chip in your windshield to extensive cracks, Joey's Glass has you covered with our quality service and product range. Our team of experts will help assess and repair any damage, so you don't need to worry about putting yourself or others in danger. We've been a trusted glass company in Baytown for over 50 years and are here to serve you with superior quality service. If your windshield needs repair or replacement, contact us for a free quote today!