If your windows are old, worn, or damaged, then there are several options for window repair in Dayton, TX. In some cases, we can simply replace the glass. However, sometimes you'll need full window replacement.
Homeowners have a lot of choices to make when it comes to replacement windows. There are many different types of windows to choose from, and each has its own benefits and drawbacks. In this blog post, we'll take a look at the different types of replacement windows available and help you decide which one is right for your home.
If you need window repair or replacement, contact our team today to get a free quote.
Window Repair vs. Window Replacement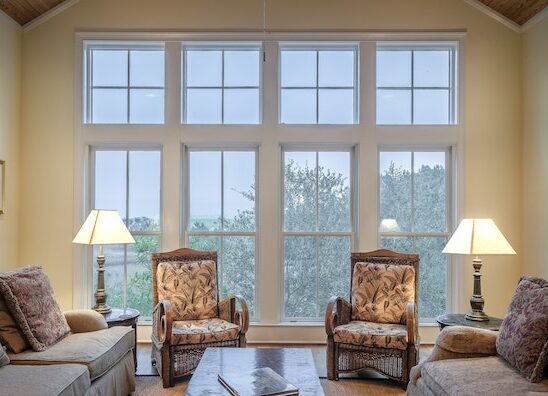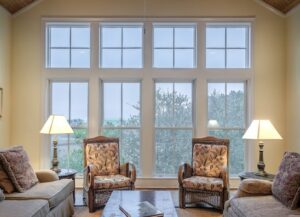 Many window repair jobs may seem simple, but window replacements can be a better investment in the long run. For windows with damaged glass that are otherwise in good shape, you may only need glass repair for the affected panes. However, there are other issues that may require full replacement to repair the window.
If you notice your window frames are sagging or rotting, you should consider window replacement instead of window repair for just the glass. There are also other signs that you should look for when deciding between window repair and window replacement. This includes condensation between window panes, difficulty opening and closing windows, lack of insulation, and drafts around window seals. All of these indicate that the best solution is to replace rather than repair the window frames. Additionally, remember that windows typically only last about 20 years at best. So, if they're close to that age, it might be better to simply replace them instead of repair the glass. Window replacements will also increase the value of your home while offering more energy efficiency and improved security.
Research Different Window Replacement Options with Your Window Repair Experts
When it comes to replacing your windows, it's a big decision and one that should not be taken lightly. Fortunately, with so many different types of replacement windows available there is something for everyone, no matter the size, shape, or style of your home. However, this can make the shopping process overwhelming if you don't do your research first. The good news is your window repair technicians can help you weigh the pros and cons of each based on your specific circumstances. However, it helps to have some basic knowledge first, so keep reading to learn more about different window types. This way you can find the perfect window replacement for your home.
Single Hung, Double Hung, Casement, and Awning Windows
Windows are an essential part of any home, providing a balance of views, security and energy efficiency. When choosing the right windows for your house, there are many options to consider. Single hung and double hung windows are both popular options that open vertically by sliding up and down. Casement windows feature a side-hinged design so they open like a door for maximum ventilation. Awning windows, on the other hand, have hinges at the top and open outward from the bottom so you can let in cool breezes and fresh air. No matter which type of window you decide on, proper installation is key to keeping your house comfortable and secure all year long. Otherwise, you may need frequent window repair if they're poorly installed.
Different Frame Materials for Home Windows
When you decide to replace your windows, window frame material is an important thing to consider. There are several different window frame materials that are popularly used, including vinyl, fiberglass, and aluminum. Each of these materials has its own unique advantages, depending on the level of insulation, soundproofing, and maintenance required.
Vinyl window frames are likely the most popular choice since they are durable and relatively low-maintenance. However, they can warp or discolor over time. Fiberglass window frames offer more insulated protection against temperature and noise than other window frame materials. Just remember they tend to be more expensive and you might be limited in the customization options. Aluminum window frames provide both a modern aesthetic look for your space as well as great heat retention with minimal maintenance. Just keep in mind that while these are often the lowest price windows, they also don't last as long, so you might need more frequent window repair and replacement.
Ultimately there's no single window frame material that is best for everyone. Itt's important to weigh all your options carefully before deciding what frame material is best for your window replacement project.
Consider Costs for Window Repair
Replacing windows is almost always going to cost more than window repair for damaged glass. So, make sure you consider the costs. Obviously it will be a better option in the long-term, especially if you have older windows or if the frame is damaged. Otherwise, consider residential glass repair for window glass that is simply chipped or cracked.
Additionally, when choosing replacement windows, you should probably keep cost in mind. Different types of windows will have different price points. Think about the overall aesthetics of your home as well as your budget when choosing replacement windows. It's wise to obtain multiple quotes from different providers so you can compare prices and potentially get a better  deal. Be sure to compare estimates for window repair costs before taking another step in the process.
Choose the Right Window Repair Company
When it comes to picking the perfect window for your home, you want to ensure your money is well spent. It can be stressful deciding which type is best for you and your family. But once that decision has been made, it's time to find a dependable installer who will get the job done right. At Joey's Glass, you can trust our team of certified technicians with all your glass needs. Our years of experience and local reputation make them an ideal choice for getting those new windows installed safely and properly.
Window Repair Solutions in Dayton from Joey's Glass
Replacing windows is a great way to save energy and money on utility bills, as well as make your home look more attractive. The key is to do your research when it comes to deciding what type of window to purchase and who will install it. Consider the different types of windows available, along with the window frame materials and compare estimates from multiple sources. Don't forget cost-efficiency as one of your main considerations.
When you're ready for an upgrade, choose a professional installer like Joey's Glass for the best outcome. Our team has 50 years of experience installing all types of windows in Dayton homes and we offer a variety of services to meet any budget. Get in touch for a free quote today and let us get you started on bringing your window vision to life!