While it may be tempting to create a homemade windshield washer solution, you should consider the long-term implications on your auto glass. In this post, we'll dive into the potential issues that come with developing your own windshield washer fluid. Unfortunately, it can cause more damage than it's worth and require Baytown windshield repair.
Continue reading to find out how DIY washer fluid could increase the risk of premature wear and tear to your car's windshield. If you do have auto glass damage, contact us today for Baytown windshield repair you can trust.
How Standard Washer Fluid Works on Your Windshields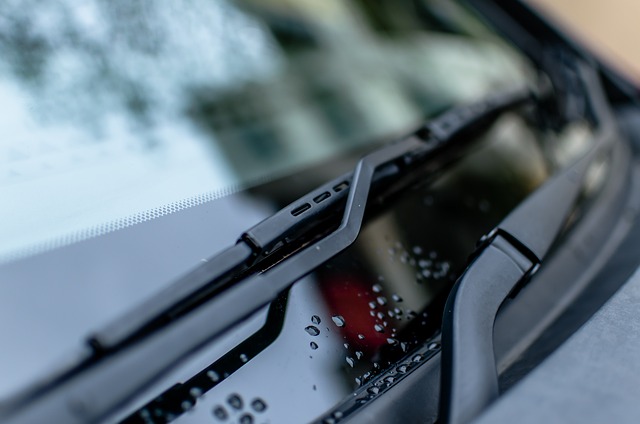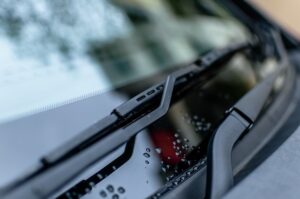 So you're cruising down the road on a beautiful day, and out of nowhere, a bird decides to say hello on your windshield. This is where windshield washer fluid comes in handy. This fluid is specially formulated to break down dirt, bugs, and other grime to keep your windshield crystal clear. 
A typical windshield washer solution contains a mix of water and alcohol (methanol and propylene glycol) in balanced amounts. It also includes a small amount of surfactant, which improves the cleaning efficiency of the water-alcohol mixture. This surfactant also lubricates the washer fluid pump, which is very important. If the pump doesn't stay lubricated, it can get corroded or start leaking, leading to replacement or repair.
Washer fluid is an important component of your vehicle. It helps make driving safer by effectively cleaning away grime that could obstruct your vision.
Ingredients Used in Homemade Windshield Washer Fluid
DIY formulas for homemade windshield washer fluid have recently become more popular. These may be used by people who want to save some money or by those who aim to be eco-friendly in their daily lives. 
Some typical ingredients used in DIY formulas include:
White vinegar

Rubbing alcohol

Ammonia

Household glass cleaner

Water

Dishsoap
Making your own washer fluid may save you money on the cost of purchasing windshield solution. But you need to be aware of the downside of these formulas as well. Homemade formulas may not clean as effectively as store-bought options and could potentially cause damage. 
Before deciding to use a DIY formula, you should do some research to learn whether it's safe for your specific vehicle and windshield.
How DIY Windshield Washer Fluid Can Damage Auto Glass
As a car owner, it's important to know what goes into your windshield washer fluid. DIY options may seem like a cost-effective solution, but some of the components used can actually damage your auto glass over time. 
Using vinegar or ammonia in high concentrations can cause streaks and even weaken the glass itself. Additionally, chemicals like rubbing alcohol or household glass cleaner can strip away the protective coating on your windshield, making it more susceptible to scratches and chips. These chemicals could also damage the rubber edges of your windshield wipers, making them ineffective. Dish soap can clog up or damage the washer fluid pump, leading to a costly replacement.
Perhaps you have DIY washer fluid in your vehicle and are concerned about damage. To replace it with regular windshield washer fluid, here are the steps to clearing out the DIY formula:
Turn off your vehicle and let it cool completely.

Open the hood and find the washer fluid reservoir. It will be a white or clear container. (If you have rear wipers too, you will have two containers.)

Remove the washer fluid reservoir cap.

Place a large open container on the ground under the reservoir.

Using pliers, pull the hose at the bottom of the reservoir off (pull it straight down).

Allow the solution to drain completely into the container.

When the reservoir is empty, push the hose securely back onto the bottom of the reservoir. 

Pour the correct fluid into the reservoir and secure the cap.
If you've been using DIY solutions and noticed any damage to your windshield, be sure to visit your Baytown windshield repair specialist for proper inspection and repair. Trust us, it's worth it in the long run.
Baytown Windshield Repair for Damaged Auto Glass Surfaces 
If you've accidentally caused damage to your windshield glass surface by using a DIY windshield washer fluid, don't worry. There are repair processes that can help restore your windshield back to its former state. 
The damaged coating on your windshield can be restored with a deep clean and coating reapplication. These repair steps can include:
Clean the windshield with a regular glass cleaner. This will remove all visible soil and contaminants.

Deep clean with glass polish or a commercial glass stripper if appropriate. Steady, circular polishing will help remove surface scratches and markings.

Apply a fresh coat of professional-grade glass protectant, such as a water-repellant spray formulated for auto glass.
To determine the appropriate level of repair, it's best to consult a professional. A trained technician will be able to evaluate the damage to the protective coating of your windshield. They will be able to recommend the appropriate measures to repair your windshield. Remember, safety should always come first when it comes to driving. Don't ignore windshield damage, as it can compromise your visibility on the road.
Your Baytown Windshield Repair Specialists
Windshield washer fluid is important, not only for your convenience, but for your safety. That's why you need to do your research before creating a DIY windshield washer solution. Unfortunately, many of these DIY formulas may not only be inefficient, but could cause damage to your vehicle. 
Fortunately, when you're in need of auto glass repair or replacement, we're here for you at Joey's Glass. We provide fast and friendly service from our certified technicians to help keep your vehicle in the best working condition possible. So for all your auto glass needs, no matter how big or small, remember to contact Joey's Glass!