Are you wondering whether or not you should upgrade your Baytown commercial glass? If you have a business in an area with a lot of foot traffic, a storefront window can play a vital role in your business's success. 
So, how do you know it's time to upgrade your commercial glass? You might need to upgrade or replace your storefront glass for many reasons, from aesthetic to safety to functional purposes. Read on to find out when it's the right time to upgrade your Baytown commercial glass for your storefront. 
Why Good Quality, Attractive Baytown Commercial Glass Is Important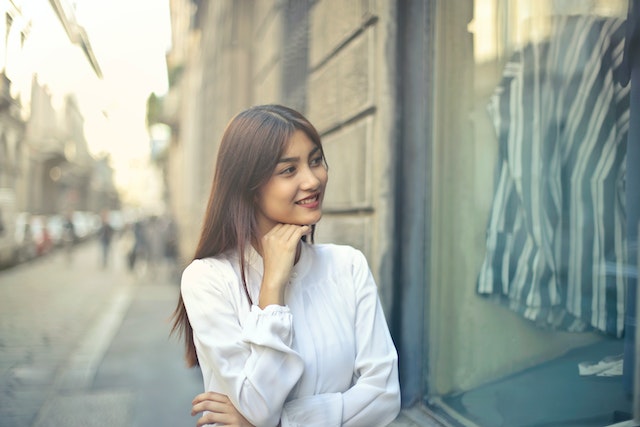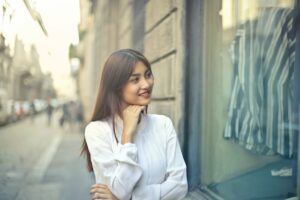 Working with an established Baytown glass company can help you make a positive impression by giving your business more visibility and marketing options in your local area. Good quality, attractive commercial glass can help you make a positive impression on your visitors and even attract potential customers to your store. 
In addition, investing in good quality and attractive commercial glass provides your business with various benefits and advantages other than increasing visibility to your prospective customers. For instance, using good quality commercial glass will provide security and other storefront improvements like good display window designs. 
According to a study by the University of Wisconsin, more than 90% of businesses that participated in storefront improvements experienced more customer foot traffic and sales, leading to significant revenue. Therefore, installing good quality and attractive Baytown commercial storefront glass can help you increase your first-time customer visits. 
Signs It's Time to Replace/Upgrade Your Storefront Glass 
There are several signs a storefront glass needs a replacement or upgrade. It can be issues related to aesthetics, safety, or functionality. Here are signs you need to visit your Baytown glass company and replace or repair your storefront glass. 
Damage Like Chips, Cracks, or Even Shattered Glass 
A cracked, broken, or shattered storefront glass is a sign that you need to upgrade. Damaged glass can expose your business interior to harsh elements like hurricanes. Even though you can have a commercial glass repair, we recommend a replacement for a better glass option that will offer enough security from various harsh conditions. 
Visible Wear and Tear 
Noticeable wear and tear, like warping, scratches, or cloudy glass, indicate that you need a replacement. A commercial storefront glass with compromised structural integrity is a safety issue for your workers and customers and can expose you to liability. Visible wear and tear are often due to old age and exposure to harsh conditions, so you should consider a replacement. 
You Need More Room for Window Displays 
If you need more room for window displays, it's a great sign that you need a commercial window upgrade. If you've run out of room for window displays, you're ready to expand your storefront glass, perhaps across the whole front facade of the store. However, ensure that you select the right style and size of storefront glass. That way, you'll achieve more space to display your goods or advertise your materials. Increasing your store's visibility will attract more prospective customers to your business over time. 
The Storefront Looks Outdated, and You Want to Renovate It 
Some Baytown businesses still have historic storefronts that look outdated. If your storefront is outdated and suffers from glass choice, it's time to upgrade your Baytown commercial glass to a more modern storefront style. 
While glass is usually timeless, sometimes the frames around the glass can have a color or style that's out of style. The layout of your commercial glass might also look old compared to modern storefront installations. 
Things to Consider for Choosing New Baytown Commercial Glass for Your Storefront 
To utilize a commercial storefront glass for your Baytown business, you need to consider all the possible benefits you could enjoy. Here are a few factors to consider as you choose your new Baytown commercial glass for your business. 
Security 
Even though upgrading your business with a Baytown commercial glass will help you increase visibility, it can also invite various risks. For instance, your storefront glass windows can be a potential entry point for an intruder. Normal glass won't do because criminals can easily break right through it. You can avoid all the above by investing in commercial glass that will protect your business from possible risks. 
The two common types of commercial glass are tempered and laminated. The glass you choose for your business storefront affects your business's security. Tempered glass, also called toughened glass, is stronger than ordinary glass but can shatter and cannot be repaired. On the other hand, laminated glass is designed for enhanced security due to more robust polyvinyl butyl (PVB) interlayers. 
Generally, tempered glass provides breakage resistance, while laminated glass provides extra security, UV resistance, and soundproofing. So, if you're looking for security, laminated glass will be an excellent choice for your storefront because it will offer enhanced security and UV protection. 
Design 
There are many different design elements for storefront glass. For instance, you can choose between clear and ultra-clear (low iron) glass. Clear glass has a slight green tint, while low iron glass does not. Additionally, many storefronts have special patterns or even words etched onto their glass for aesthetics, so this is another design element to consider. 
You can also incorporate your unique layout or framing design into your business storefront glasses. A customized appearance will help you increase your aesthetics and grab the attention of potential customers. 
Who to Install Baytown Commercial Glass 
In addition to installing your storefront windows, it's also important to consider that you're also upgrading in terms of security, protection from harsh elements, design, and personal aesthetics. As such, you want to work with an experienced and professional glass company for your installations to ensure quality and longevity. 
Get Your Baytown Commercial Glass Installations Done by Joey's Glass Experts 
We are Baytown's oldest full-service glass company and have been in business since 1973. We are a family-owned and operated company serving the Greater Baytown area for all their glass needs, whether commercial glass, residential Baytown window repair, or auto glass replacement. Contact us today to get a free quote for your storefront glass needs.