When driving, the last thing you expect is for your windshield to crack, chip, or break. But it happens anyway to many car owners. When it does, every driver should first think of Baytown windshield repair. 
But while Baytown windshield repair can help solve the damage, sometimes you may need a total windshield replacement, depending on the damage. 
Moreover, some modern vehicles come fitted with advanced driver assistance systems (ADAS) that use sensors to get information about the vehicle's surroundings. However, sometimes you may need to recalibrate your ADAS systems after windshield repairs or replacements. 
This post discusses Baytown windshield repair and recalibration for ADAS sensors. 
When You Need Baytown Windshield Repair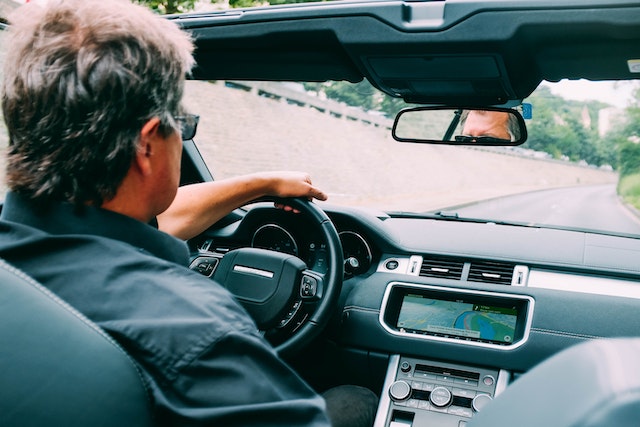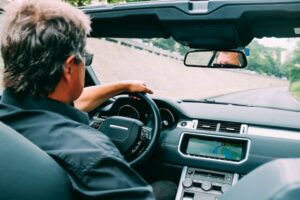 Driving with a cracked or damaged windshield can be hazardous and may render your car unsafe. Moreover, if you fail to repair the auto glass in time, the cracks may spread, compromising the integrity of your windshield. Also, the damaged auto glass may decrease visibility on the road, increasing accident risks. 
When there's damage to your auto glass, you may wonder whether it calls for a repair or replacement. Basically, a Baytown windshield repair works only if;
You have three chips or fewer.

The crack or chip is 6 inches or smaller.

The damage is not directly in the line of the driver's line of sight

The chip or crack isn't in front of a sensor or camera
We will examine the damage and tell you whether you need Baytown auto glass repair or replacement. 
Here's why you need to get your windshield repaired:
Repairs are affordable—S

ometimes, your insurance may cover all the costs.

It's quick—

Baytown windshield repair takes less than 30 minutes

Small chips can turn into large cracks

—If you don't repair your auto glass in time, the chip may spread and turn into a large crack. This may sometimes require a windshield replacement, which takes longer and costs more.
We will remove the damaged windshield and install new auto glass if the damage is enormous. 
What is Recalibration After Baytown Windshield Repair?
If you own a newer vehicle model, it should have advanced safety features like lane assist, backup cameras, or parking assist. Therefore, you must know what an ADAS calibration is and why it's essential after Baytown windshield repair. ADAS is any type of automated driver-assist technology.
ADAS recalibration refers to the alignment, testing, and electronic aiming of sensors and cameras that gather data to inform your vehicle's driver assist systems, like lane departure warning and forward collision warning. Recalibration informs sensors where to look and their position in relation to the vehicle.
When driving a vehicle with ADAS features, the sensors and cameras must be appropriately calibrated when driving the car off the lot. However, Baytown windshield repair or replacement can throw off the calibration of your ADAS system.
Types of ADAS calibration
ADAS calibration can be done in two ways depending on the vehicle's system and OEM requirements. 
Static ADAS calibration
Most vehicles begin with static calibration, which occurs in a controlled environment while your vehicle is stationary. 
Moreover, this type of calibration uses special tools to set camera and sensor angles precisely and in a rendered environment. 
Requirements for static ADAS calibration include the following;
Minimum of 30′ x 50′ open space

A finished/leveled floor

Unobstructed space around the vehicle

Uniform and adjustable lighting

No reflective surfaces

Uniform neutral color on floor and walls

No direct sunlight

No reflection on the windshield
Static ADAS calibration tools
To perform a static ADAS calibration, a technician may need several pieces of equipment, including;
Alignment rack

ADAS scan tool

Aiming targets

Measuring tapes
Note: some static ADAS calibration procedures for forward-facing sensors may need manual adjustments depending on your car's model, age, and make. But the ADAS module will electronically perform final adjustments during calibration.
Dynamic ADAS calibration
Dynamic ADAS calibration involves driving a car at specific conditions and speeds while connected to an ADAS scan tool. While the process varies by OEM, specific variables are needed. Some of these variables include:
Driving on clearly marked roads

Avoiding curved roads

Following one or more cars

Driving at designated speeds
Some cars require just a dynamic calibration. However, many vehicles require static calibration, including dynamic calibration as the last step in the ADAS calibration process. 
Also, dynamic calibration requires two technicians—one to drive the vehicle safely while the other to operate the scan tool.
Who Needs Recalibration After Baytown Windshield Repair?
Recalibration after Baytown windshield repair isn't for everyone. Instead, it only applies to car owners with the latest models featuring ADAS systems. 
But how do you know if your car has ADAS? It's simple, look for things like automatic cruise control, parking assist, automatic braking, and lane-keep assist, among other vehicle-advanced vehicles. 
Examples of vehicles with ADAS systems include Tesla models, the Acura TLX, and newer models of the Honda Civic.
Does My Baytown Glass Company Recalibrate ADAS Features For Me?
Absolutely! After Baytown auto glass repair or replacement, our auto glass technicians will recalibrate your vehicle's ADAS system.
We will recalibrate various ADAS sensors on your vehicle, including;
Steering angle sensors

Front-facing camera sensors

Forward radar sensors

Rear radar sensors
However, it takes time to recalibrate ADAS features on a vehicle. Therefore, recalibration may add extra time and costs to the Baytown windshield service. However, you can trust us to complete the service efficiently and effectively.
Recalibration After Baytown Windshield Repair From Joey's Glass
At Joey's Glass, we offer you the most practical and cost-effective solutions. Whether it's auto glass repair, replacement, installation, or ADAS recalibration, call us for efficient services. We are Baytown's oldest full-service glass company, and we've been serving people like you since 1973. 
As a Baytown glass company, we take pride in our quality auto glass repair, replacement, and installation services at budget-friendly prices. We handle all auto glass projects from installation to repairs and replacement. And the best part is that we can come to you anytime. All you have to do is call us, and we will send our technicians. Contact us today for a free quote.