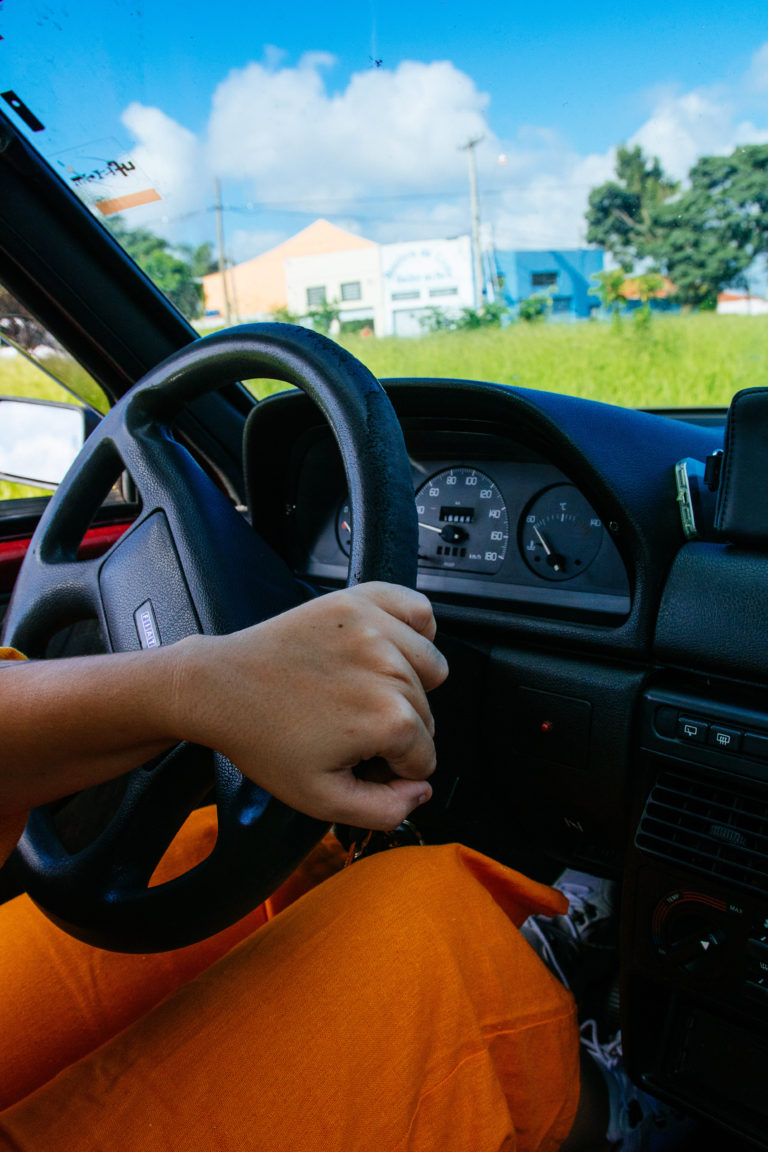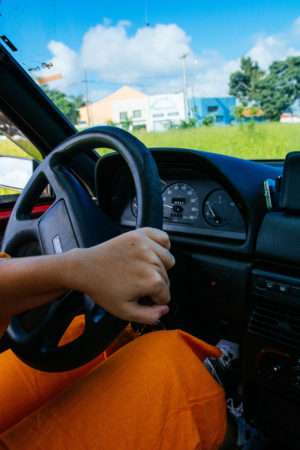 You're driving down the road behind a truck and before you know it you need Baytown windshield repair. However, who's supposed to pay for your windshield repairs? In some cases, the trucking company or other driver may pay for your Baytown windshield repair. However, other times you may need to go through your auto insurance or pay for it out of pocket. If you do have damaged auto glass, it's important to have it repaired as soon as possible. This can help keep your vehicle safe and also prevent further damage that may require windshield replacement. Learn how to avoid windshield chips from large trucks and unsecured loads and what to do when you need repairs.
Will the Trucking Company Pay for My Baytown Windshield Repair?
Many trucks have signs saying drivers should stay back 100 feet because they're not responsible for broken windshields. While these signs don't legally free them from responsibility for your Baytown windshield repair services, it's best to heed their warnings. Generally, keeping plenty of distance between your car and the truck in front of you will prevent rocks from hitting your windshield.
However, if you do need Baytown windshield repair after following behind a truck, does that mean they will pay for repairs? Not necessarily. Legally, once a rock touches the road, it's considered a road hazard. Therefore, it's not the trucking company's responsibility. Additionally, large trucks can kick up rocks that are already on the road. These may chip your windshield and require Baytown auto glass repair. However, this is also considered a road hazard.
In contrast, if you are following a safe distance behind and the rock falls straight off the bed of the truck and onto your windshield, then they may be responsible. Also, if the truck is illegally overfilled or its cargo is unsecured, then they might be responsible for paying for your Baytown windshield repair.
While it never hurts to ask the trucking company if they will cover your auto glass repairs, more often than not they will require proof of fault. If you have video footage from a dash cam or from a passenger, this might come in handy. However, even then it can be difficult to prove. In this case, it might be best to go through your auto insurance if your policy covers glass.
Need Baytown Windshield Repair After You're Hit by Flying Debris from Unsecured Loads from Non-Commercial Vehicles?
However, what happens if you need Baytown windshield repair because another non-commercial vehicle, like a pickup truck or sedan, hauls unsecured items? In Texas, there are laws against hauling unsecured loads, whether carried by a personal vehicle or a commercial vehicle, since it can pose a safety hazard to people on the road. In many cases, unsecured loads could lead to windshield damages that require expert glass repair.
Most of us have seen these unsafe conditions – someone has yard debris, lumber, or tools just rolling around in the back of their pick-up truck. You may even be guilty of doing this yourself. Unfortunately, many drivers falsely believe that weight will keep objects from flying out of the car. This often leads to auto glass damage. If you need Baytown windshield repair because of an unsecured load from a non-commercial vehicle, the other driver may be responsible for the damage. You'll likely need to file a claim against their auto insurance if you're able.
The problem with damaged auto glass from unsecured loads is that the driver may not stop and give you their information. Once again, in these cases, it can be hard to track down the person responsible. It can also be somewhat difficult to prove.
In most cases, it's best to give the other vehicle plenty of room so that if something does fall out of their vehicle, it'll be less likely to hit your car or windshield. However, if it does happen, pictures can be important for your insurance claim for Baytown auto glass repair. Pictures can help show that the person was driving unsafely with an unsecured load on their car. Additionally, if the person doesn't stop, you may be able to file a claim against your own insurance.
What About My Car Insurance?
In some cases, your auto insurance policy may cover damaged windshields. Therefore, it's important to know the particulars of your policy. If you have comprehensive coverage, your insurance may help pay for your windshield repair. However, keep in mind that your policy deductible often applies for these types of claims. Most people realize that their deductible is higher than the cost of Baytown windshield repair. In these cases, you'll likely be paying for repairs out of pocket. Luckily, glass repair for your car is quick and inexpensive with our glass technicians.
Additionally, if you have full glass coverage added to your auto insurance policy, then you may not even have to pay the deductibles for your Baytown windshield repair. Often, this is an add-on to your auto insurance policy that pays for auto glass repairs in full with no deductible.
Keep in mind, other policies may not cover glass damage. If you only have collision coverage, then you'll likely have to pay for windshield repair out of pocket. Generally,
At Joey's Glass, we are a full-service Baytown glass company offering repairs and replacements for the glass in your vehicle, home, and business. We're the best choice for quick, efficient, and affordable auto glass repair. Our team of experts can repair or replace your windshield in-shop, or wherever you are with our mobile services. Using the latest technologies and methods, we promptly and effectively repair your windshield to prevent safety hazards and worsening damage. Our team also offers auto glass replacement services for severely damaged windshields. We offer repairs for cars, trucks, vans, SUVs, recreational vehicles, commercial vehicles and more. Call us today at (281) 427-4705 to request a free quote for your auto glass. We are here to serve you.