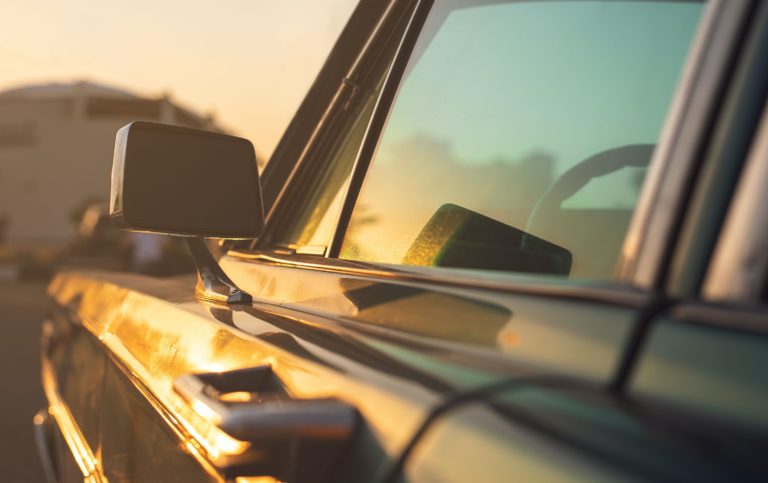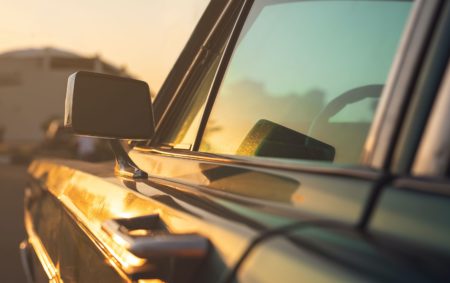 Have you noticed that your side windows look a little beat up? You will need to take steps to prevent them from breaking. In some cases, Baytown auto glass repair services can restore your side windows. In other situations, you may need car window replacement. This all depends on the type of car windows you have and the type of damage. Learn more about when you need Baytown auto glass repair and when you need replacement for your side windows.
When You Need Baytown Auto Glass Repair Services for Side Windows
In the past, Baytown auto glass repair wouldn't work on side windows because they were made of tempered glass. You can't repair this type of glass, as it's designed to shatter into small, round pieces. While tempered auto glass is strong, it's still designed to crumble if the impact is strong enough. This means that any damage affects the window's structure.
However, many vehicles today, especially luxury models, use the same type of glass in side windows as they do in windshields. This type of glass is called laminated glass, which glass specialists can repair. Laminated glass features two or more layers of glass bound by strong adhesives. Baytown auto glass repair for your laminated side windows involves injecting special resin into chips and cracks in the glass. This effectively seals and hardens the area so it's safe. Therefore, if your side windows are laminated glass, then Baytown auto glass repair services may be a good option for damaged car windows.
Just like windshields, you can't always repair damage to laminated side windows. Just because your side windows are made of laminated glass doesn't mean that glass repair is always an option. Baytown window repair for your car works for damage that doesn't affect the structure and stability of your windows. For example, glass with multiple areas of damage. This can weaken the overall integrity of your side windows. Car window repair is best for small chips and cracks, not major damage.
When You Need to Replace Side Windows
If you have tempered car windows, any type of damage means replacing the window. This is because chips and cracks in tempered glass weaken your windows overall and they may shatter at any time. Your car's manufacturer will have specific recommendations for your side windows based on the type of glass they used. Your auto glass repair technician can also give you recommendations for safety.
In most cases, if something hits your tempered side windows hard enough to chip or crack the surface, then they will simply break. However, in some instances, small areas of damage will not break right away. This can cause your window to break at an unexpected time, such as when you're driving and hit a bump. Instead, if you notice any type of damage on your tempered side window, it's time to get a replacement.
Additionally, extensive car window damage can affect the structural integrity of your laminated side windows. In these cases, it's safer, and sometimes less expensive, to replace the window rather than repair it. Deep or large chips and cracks are difficult to repair completely, which means it's often safer to replace your car windows. Also, multiple damages may affect the glass's stability, which means replacement is often the best option. A few chips and cracks may be fine to repair, but if the whole window has chips and cracks, it's time for a new side window. Your glass repair technician will recommend the safest, most cost-effective solution for your car.
What if Your Side Window Breaks Before You Can Make it to Your Baytown Auto Glass Repair Shop?
So, what happens if you have a completely broken window to deal with? In this case, you'll need to take a few steps to protect your car enough to drive it to your Baytown auto glass repair shop or until your mobile repair technician arrives.
First, depending on what caused the damage, you may need to contact the police or your auto insurance agent. If you believe theft or vandalism were the cause of your broken side window, then you will likely need to file a police report and call your insurance company. However, if the window shattered due to expanding chips and cracks, you won't need to call the police.
To help protect your car from the elements until you can get your car window replaced, you'll need a few things:
Thick gloves or a shop vacuum
Damp cloth
Clear masking tape
Heavy duty plastic garbage bag
Covering Your Broken Car Window
Before covering your window, you'll want to clean up as much of the glass as possible. You don't need to worry about every single piece, as your Baytown auto glass repair technician will also clean up the broken glass. However, you still want to get as much out as possible. If you have a shop vacuum, this is the perfect option as you can vacuum up the glass shards. However, if not, then wear some thick gloves and try to get out all the large pieces you can.
Next, you'll need to clean around the window. This helps remove dirt and grime that will make it difficult for the tape to adhere the plastic to your car. Use a damp cloth to wipe around the frame for the window. Then, allow it to dry completely.
Finally, place the garbage bag across the broken window and tape it along the inside with the masking tape. It's important to tape on the inside so you don't damage your car's paint job. Also, ensure that you pull the plastic taut as you tape around the edges so it doesn't blow around in the wind as you drive.
Call Your Baytown Auto Glass Repair Specialists
At Joey's Glass, we offer expert side window and Baytown windshield repair services to protect you, your car, and your passengers. We have over 47 years providing comprehensive glass repair and replacement solutions to the greater Baytown area. Our glass specialists provide the practical and affordable services you need for your home, business, and vehicle. Call us today at (281) 427-4705 to discuss your glass project with our technicians and request a quote. We are here to serve you.