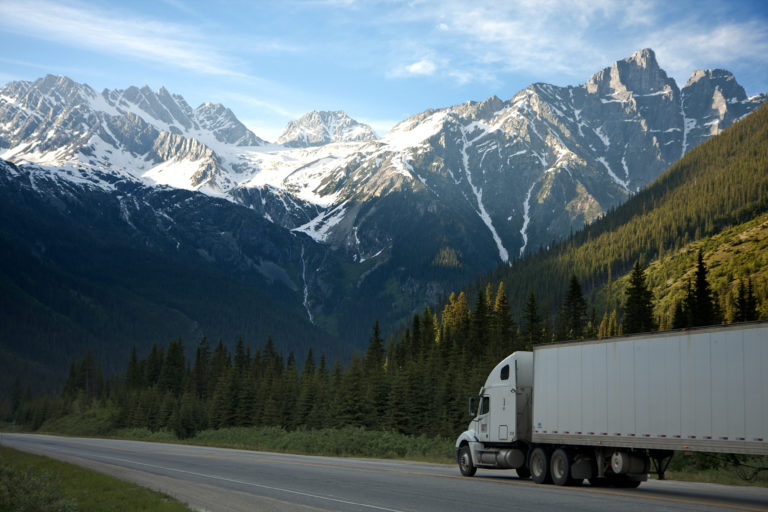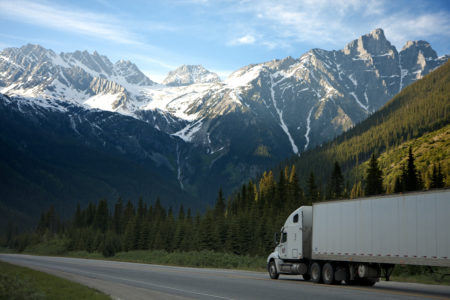 Chips and cracks in the glass on your semi-truck can cause major issues for everyone on the road. Therefore, it's important to schedule Baytown auto glass repair as soon as possible. Semi-truck drivers can drive thousands of miles each year. This is often much more than your average driver with a personal vehicle. Because they spend so much more time on the roads, commercial trucks may need more frequent glass repair than your average consumer vehicle. While it may be difficult to find the time to get your semi-truck glass repaired, taking this step can help you avoid dangerous conditions and more costly replacement. Learn the signs that you need Baytown auto glass repair and the risks of ignoring damaged glass on your semi.
When You Need Baytown Auto Glass Repair for Semi-Trucks
Your semi-truck windshield protects you and your cab from the elements. It plays a vital role in safe driving. Damages to your semi-truck glass require Baytown auto glass repair to keep your windshield strong. The most obvious signs that it's time for Baytown glass repair for your semi's glass include chips and cracks.
However, some other things that may signal it's time to schedule Baytown auto glass repair include pitting, scratches, and discoloration. These may all seem like small issues but can actually affect the safety and structural integrity of your semi-truck's glass. Additionally, they can get in the way of your vision and make it more difficult to see the road. Therefore, it's best to schedule Baytown auto glass repair as soon as you notice damage. Also, don't forget about your mirrors, either, as they may require repair or replacement as well.
Baytown Auto Glass Repair to Maintain FMCSA Compliance
Also, the Federal Motor Carrier Safety Administration (FMCSA) has regulations in place regarding windshield damage. Driving your commercial vehicle with damaged auto glass can result in penalties, fines, and possible loss of your CDL license.
The FMCSA has rules against discolored glass, as it can reduce visibility while you drive. Discoloration usually occurs because you have a chip or crack in your windshield. Over time if you don't schedule Baytown glass repair for your commercial windshield, exposure to the elements can actually stain the inner layer of plastic in your auto glass.
There are also regulations regarding chips and cracks on your semi-truck windshield. If you have cracks, they cannot intersect with other cracks, as this weakens the structural integrity of the glass and makes it more prone to breakage and shattering. Also, damage, whether chips or cracks, cannot be larger than ¾ inches in diameter. This is approximately the size of a penny. Any damage larger than this must be repaired immediately, as it can affect the strength and durability of your windshield.
Ignoring windshield damage doesn't just go against the FMCSA guidelines for commercial driving. They also pose other risks. While it may seem all right to drive with a damaged windshield, it can actually pose risks for your business and also for road safety.
The Dangers of a Damaged Windshield
Many people aren't aware of the dangers that a damaged windshield can cause. Without Baytown windshield repair for your semi-truck, you may encounter a few difficult situations. First, many companies issue a penalty against independent drivers who drive with a damaged windshield. Additionally, many states have laws against driving with damaged windshields. Therefore, you may face several consequences for ignoring damaged auto glass in your semi-truck. There are also other consequences of ignoring semi-truck windshield damages, like worsening damage and safety hazards.
Chip and Crack Expansion
A common rea1son you might not schedule Baytown auto glass repair for your commercial truck is due to expense and time. Naturally, you don't want to take any time away from the road if possible. Because of this, many drivers delay getting repairs for windshield chips and cracks.
However, untreated damages on your windshield can expand and get worse. A wide range of conditions can make chips and cracks expand. For example, temperature fluctuations, small impacts (such as from road bumps or hard stops), moisture, dirt, and other things your commercial truck experiences every day can make damages worse.
Often, delaying Baytown windshield repair for your commercial truck means needing multiple repairs at once or needing a full replacement for your windshield. This translates to additional time and cost to get your truck back up to safe conditions. Therefore, by ignoring damages now, you could be costing yourself time, money, and hassle. Instead, schedule repair as soon as possible to avoid further issues.
Safety Hazards from Damaged Commercial Truck Windshields
More importantly, a damaged windshield is a safety hazard. Damaged auto glass can limit your visibility and make it more difficult to see the road ahead. Also, without Baytown auto glass repair, your windshield may be weak and unable to offer you protection if an object impacts your glass or if you get into an accident. Windshield damages can get in the way of your vision while you drive and make it more difficult to see upcoming hazards and avoid accidents.
In addition, windshield damages can make it almost impossible for your wipers to remove water from your windshield. You don't need us to tell you that this is a perilous situation for semi drivers who may be caught in unexpected storms of all kinds during their travels. Therefore, to avoid all these issues, schedule glass repair for your semi-truck whenever you see damage on your windshield, mirrors, windows, and other glass components of your semi.
Call Your Baytown Glass Repair Specialists
At Joey's Glass, we offer auto glass repair for vehicles and heavy equipment of all kinds, including semi-trucks, bulldozers, and recreational campers. We are Baytown's oldest full-service glass company with over 47 years of experience providing high-quality glass services at affordable prices. Our team of experts can help you find practical and cost-effective solutions for all your glass needs, from heavy equipment to residential window repair. Call us today at (281) 427-4705 to talk to one of our specialists and request a free quote today.