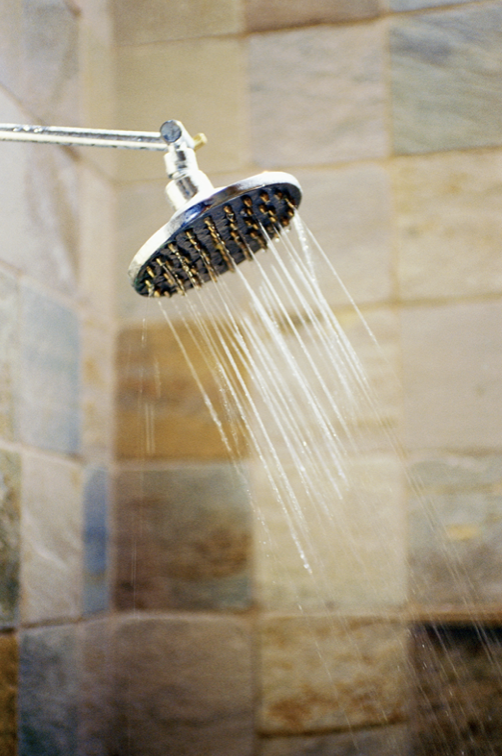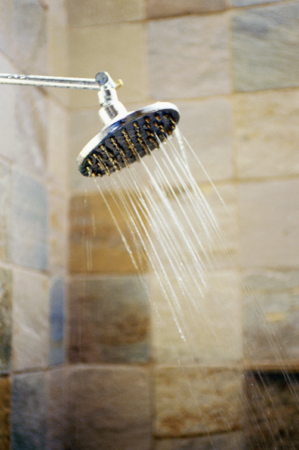 One of the first things you notice when you walk in your bathroom is your shower glass or shower curtain. There are pros and cons to both Baytown shower glass installation and to shower curtains. Different bathrooms will often require different solutions. In many cases, your bathroom can benefit from Baytown shower glass installation. However, in other circumstances, you may want to opt for a shower curtain instead. Here are a few advantages for both options to help you make the best choice for your home.
Baytown Shower Glass Installation
Glass shower doors and enclosures can give your bathroom a sleek and contemporary look. Additionally, custom Baytown shower glass installation can often provide added home equity. Your Baytown glass company also has a wide range of options to customize your shower glass to your space and décor. There are several benefits to installing shower glass in your home.
Shower Glass Opens Up Your Space
Shower glass can make your space look bigger and more open. If your bathroom looks small, Baytown shower glass installation can help your bathroom look larger and more attractive.
Keep Water Inside Your Shower
Additionally, glass doors and enclosures can help keep water off of your bathroom floor and reduce the risk of water damage. Glass can help keep water where it belongs: inside your shower. Therefore, if you have problems with excess water splashing out of your shower, glass shower doors in Baytown offer better protection.
Low Maintenance
Another benefit of Baytown shower glass installation is that shower glass is low maintenance. Shower curtains are prone to mold and mildew, but your glass shower doors and enclosures don't have the same problem. Therefore, shower doors need significantly less maintenance than shower curtains. Aside from regular cleaning and occasionally having your Baytown residential glass repair company replace the rubber door sweep, your glass doors typically need no further assistance. 
Easy to Clean
Finally, shower glass is easy to clean. While shower curtains often require you to machine- or hand-wash the material, you can clean your shower glass with regular glass cleaners or squeegees. Additionally, your shower glass in Baytown can be treated with a special coating to make it easier to clean and less susceptible to mineral and soap scum build-up. 
Shower Curtains
By contrast, there are a few reasons you may opt for a shower curtain instead. Shower curtains are a less permanent solution that can be changed out if you tire of their design. Additionally, there are situations where shower glass won't be a good fit for your bathroom, which is why you may choose a shower curtain instead.
Increased Privacy
Though shower glass can offer some privacy through frosting or etching, shower curtains provide the most privacy while you shower. For more privacy, consider an opaque material for your shower curtain.
Lower Initial Costs than Baytown Shower Glass Installation
In comparison to Baytown shower glass installation, shower curtains offer lower initial costs. However, you should also factor in that shower curtains need to be replaced regularly, as they can accumulate soap scum, mold, and stains.
Easy Installation
Shower glass should be installed by an experienced Baytown glass company for the best results. By contrast, you can often put your shower curtain up on your own with minimal effort.
Tub/Shower Combination Solution
Another reason you may opt for a shower curtain over shower glass is if you have a tub/shower combination. In these cases, shower glass is often not an option, or requires high levels of customization.
Better Accessibility
Finally, if you or a family member has mobility concerns, shower curtains can offer better access to your shower area. Many shower doors require you to step over a small piece of hardware on the floor of your shower. If you require a wheel chair or walker to enter your shower area, then a shower curtain may be easier to use than a shower enclosure. However, your Houston glass company may have other solutions if you have mobility issues, but love the look of shower glass.
At Joey's Glass, we are a full-service Baytown glass company with a reputation for excellence. Our team is committed to the highest levels of customer satisfaction, so you can rest assured that your glass needs are taken care of. We offer residential, commercial, and auto glass services, so you need look no further than Joey's Glass for assistance. Call us today at (281) 427-4605 to discuss your needs with our experts or to request a free quote. We are proud to serve the greater Baytown area.