Homeowners in Dayton who have vinyl windows may be wondering how to best repair them if they become damaged. Glass repair in Dayton, TX for these types of windows can be quite simple or really complex, depending on the type and severity of damage. Make sure you know the best options if you have damaged vinyl windows. Often, glass repair may be as simple as replacing the damaged pane of glass. In other cases, you might need window replacement for best results. As always, trust professionals with the right tools and materials for the job, no matter the issue with your vinyl windows. In this blog post, we'll discuss vinyl window repair and things you need to know as a homeowner.
If you need glass repair or installation services, contact our team now for a free quote. We're a full-service glass company serving the Baytown and Dayton areas!
When to Get Glass Repair for Vinyl Windows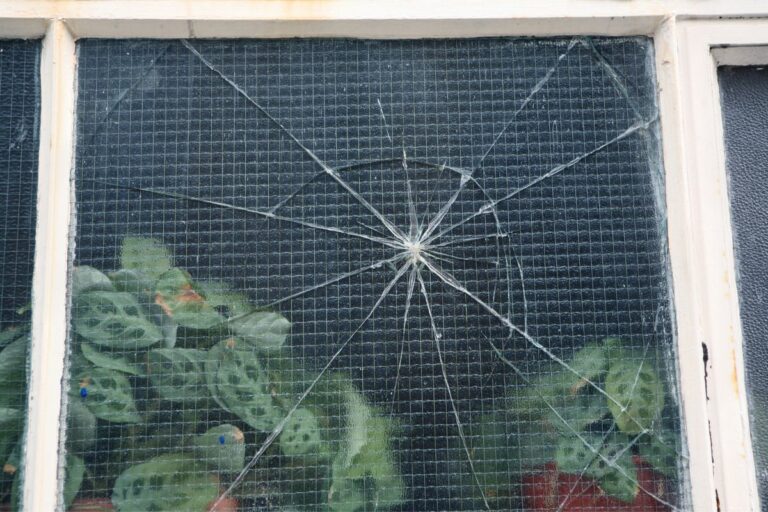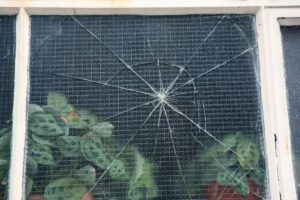 Getting glass repair for damaged vinyl windows is a great first step towards restoring the value of your home. While some glass repairs can be quite costly, depending on the damage that has been done, glass repair for vinyl windows offers many advantages over having to replace the entire window frame. For example, glass repair is much more cost-effective than replacing a window. It also typically takes less time, so you're back to normal as soon as possible. Additionally, glass repair can extend the lifespan of the vinyl window and prevent further damage from occurring in the future. If you've noticed chips, cracks, or other types of damage to your vinyl windows, it's time to get glass repair in Dayton, TX. Experienced technicians can identify the cause of the damage and provide prompt repairs. This way, your home is well-protected from the outdoors.
Why Choose Professional Dayton Residential Glass Repair for Your Home's Windows
Windows have a huge effect on curb appeal. Your windows affect the appearance and overall aesthetic of the interior and exterior of your home. Not only that, but they play an important part in the function of your home by providing natural light and ventilation. As such, it is essential to keep them in good repair. Professional residential glass repair services are the best choice when it comes to keeping your windows looking flawless. 
Professionals can provide any necessary repairs such as patching cracks and fixing broken glass, but they also offer expertise when it comes to installation of complex window designs. Furthermore, professional residential glass repair companies like Joey's Glass use only top-notch materials and take extra precaution during the entire process to maximize safety for your home. Ultimately, investing in professional glass repair services is a smart solution for ensuring that your windows remain durable and in perfect condition.
What Are Vinyl Windows?
Vinyl windows are one of the most popular types of window frame materials on the market. They provide a variety of benefits, including superior energy efficiency, high durability, and low cost. Vinyl windows are constructed from a type of rigid polymer plastic which offers superior insulation to traditional metal frames. This helps maintain the temperature inside your home, reducing your energy bills in the long run. They're also less likely to warp or corrode over time like metal frames can and require very little maintenance beyond occasional cleaning.
Aesthetically speaking, vinyl windows come in many different colors and styles giving you plenty of options for personalizing your home's style. With these advantages in mind, there's no wonder why vinyl windows are seeing such growing popularity as a quality window material choice among homeowners. Therefore, you may have vinyl windows in your home. If you're not sure, our team can check to provide the most practical and cost-effective glass repair for your home windows.
Signs to Replace Instead of Repair Damaged Vinyl Windows
Deciding when to repair or replace damaged vinyl windows can be tricky. If glass damage is the only issue, glass repair is often possible. However, if there are signs of water damage such as sagging, cracks around corners and edges, or other structural issues, it might be time to consider replacing the window rather than repairing it. Also, if your windows are a couple of decades old, then it might be time to replace them with newer, more efficient options. Older windows are more prone to frequent breakage and might just be costing you money in heating and cooling costs for your house. Replacing a window is tedious work, but it's worth it for the energy savings and improved comfort you'll get from having a new one in place. Before making a decision, get an expert opinion on your best course of action from our glass technicians.
Why Choose Joey's Glass for Your Glass Repair Needs
When it comes to glass repair, Joey's Glass is the clear choice. From glass installation to glass replacement and everything in between,we have a stellar reputation for providing high-quality work with reliable customer service. We've been in business since 1973 and offer competitive rates and experienced technicians. Our experts go above and beyond to ensure you have the best glass solutions for your needs. No matter the glass service you need, we have vast knowledge and skills to get the job done right. Trust us for all your residential, auto, and commercial glass service needs. If you're looking for a Dayton, TX glass company that is efficient, thorough and above all else, trustworthy – look no further than Joey's Glass.
If your home has vinyl windows, it's important to know when to repair and when to replace them. Getting glass repair for damaged vinyl windows is a great way to save money and extend the life of your windows. At Joey's Glass, we're experts in glass repair and replacement. We offer free quotes, so contact us now to get started.