After an accident, there are a lot of things probably on your mind, like how to get your car repaired or contacting the insurance company. However, in all the chaos, don't forget to think about your windshield. Windshields can easily become damaged during a car accident. It's essential to get Baytown windshield repair as soon as possible so you can make your car safe again and also add the costs to any car accident claims you file. The good news is that we'll make it easy for you by handling everything quickly and affordably to get you back on the road as soon as possible. Read on to learn more about caring for your windshield after a car crash.
If you need auto glass repair, contact us now to get a free quote.
Get Baytown Windshield Repair Soon After an Accident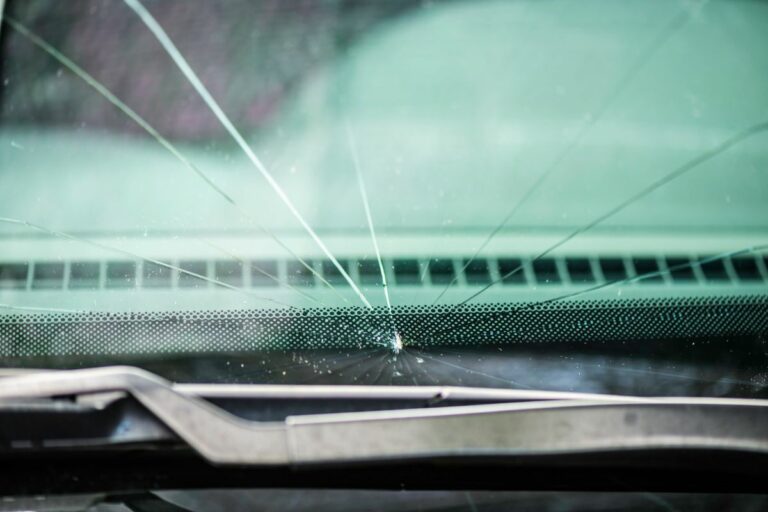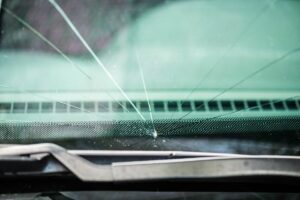 If you've been in a car accident and the windshield was damaged, it's important to repair or replace it as soon as possible. Waiting too long can lead to worse damage that is more difficult (and costly) to repair. Also, it can make your car unsafe to drive. Instead, get windshield repair as soon as possible. Expert repair technicians can determine whether you need repair or replacement and take care of it for you quickly. This way, you can hit the road with confidence. So, don't wait to get windshield repair after an accident, reach out to your trusted auto glass team as soon as possible.
Why You May Need Baytown Windshield Repair After a Car Crash
A car accident can be a traumatic experience and unfortunately, sometimes extends beyond the accidents itself. If a windshield is involved in an accident, it can sustain significant damage that can range from small chips to entire spiderweb cracks across the glass. In some cases, there may be nothing more than a small chip or crack, but it's important to always get that assessed and repaired by a professional because if left untreated debris, dirt and water may infiltrate the glass which can create bigger problems. So if you ever find yourself involved in an accident, make sure you have your windshield assessed as soon as possible.
Your Windshield Might be Chipped or Cracked After an Accident
Even normal bumps and impact from driving can crack or chip the glass in your windshield. With car accidents, you might have a significant amount of force hit your car at once, leading to chips or cracks. It's important to get these repaired as soon as possible, as they can spread over time. So, make sure you thoroughly inspect your windshield after any accident to look for signs of damage. If you notice anything out of place, you need to get Baytown windshield repair.
Windshields are incredibly important in maintaining occupant safety. Not only do they prevent things from getting in your eyes as you drive, they also offer structural support to your car. In fact, windshields provide a lot of the structural reinforcement for the car's roof in rollover crashes. Also, they can help stop passengers from being ejected in major accidents. So, your windshield provides essential protection while driving. Chips and cracks weaken the glass, so make sure you address damage ASAP for safety.
Windshields Might Become Loose During an Accident
If you've had an accident, the last thing you want to worry about is whether or not your windshield has shifted out of place. Unfortunately, it can happen. In these cases, you'll need Baytown auto glass repair. It's essential to set your windshield back into its original position. Otherwise, it can leak or even come off completely next time you hit a pothole. Listen for rattles or whooshing noises to detect a loose windshield. If it's loose, you need windshield repair ASAP.
Get Professional Baytown Windshield Repair After an Accident
Cracks or chips in your windshield can be an unwelcome surprise after a car accident, but it's important to take care of these kinds of repairs ASAP. Professional auto glass repair shops provide a quick solution with minimal hassle. This way, you can get back on the road without worrying about possible issues. Technicians can fix windshields of all types and sizes using high quality materials and tools. This way, you can address chips and cracks without having to fully replace the glass. Also, auto glass technicians can determine when it's best to choose a full replacement to ensure your car is safe. Professional windshield repairs generally come with guarantees that you can trust. So if you're ever unfortunate enough to find yourself in need of windshield repairs after an accident, make sure to seek out the professionals!
Choose Joey's Glass for Baytown Auto Glass Repair
If you've been in a car accident, it's important to get your windshield repaired as soon as possible. A cracked or chipped windshield can result in further damage to your vehicle during another collision. Plus, loose windshields can cause serious injury if they detach from the car frame during an accident. Joey's Glass offers professional windshield repair services for Baytown, Texas residents. We provide free quotes and fast service so you can get back on the road safely. Contact us today for more information.
If you're in Baytown and need your windshield repaired, Joey's Glass should be top of your list for consideration. Our full-service Baytown glass company offers a comprehensive package of services, including window pane repairs and replacements, and winterizing services. We understand just how important it is to get the job done with the highest level of professionalism and expertise, which is why we are proud to have certified technicians on hand who have undergone intensive training to deal with Baytown windshield repair. Our commitment to customer satisfaction doesn't stop there; our staff are always willing to go the extra mile so that you have a great experience. Furthermore, we use only the best products sourced from leading industry suppliers.