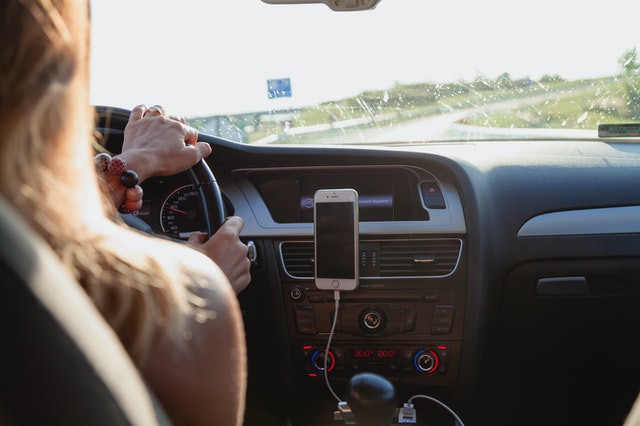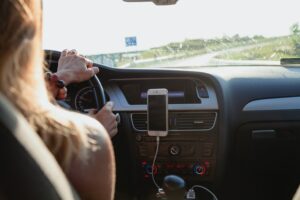 If you have a damaged tinted windshield, you need Baytown auto glass repair services to keep your car safe. Our expert glass technicians can help you restore your windshield to its original, undamaged condition. However, if you have window tint on your windshield, it's important to know that there are some key differences when repairing tinted versus untinted auto glass. Let's talk about tinted auto glass repair and how our team can help.
What Happens To Your Glass Tint If Your Auto Glass Is Damaged?
While you should fix any vehicle glass damage as soon as feasible, tinted auto glass damage poses a unique problem. Tint is actually a thin polymer film on top of the glass, so it isn't actually part of your auto glass.
Because tint sticks to the glass surface, it can easily peel around the damaged region, resulting in an unsightly, blistered appearance. If you ignore the damage, you may have to replace the tinting on the whole window in the future. Replacement auto glass tinting will not be feasible until after Baytown auto glass repair. 
Baytown Auto Glass Repair Process for Tinted Glass
Rocks and debris can easily be flung around on the roads, producing chips and fractures in automobile glass. When this occurs, it is sometimes possible to fix the damage without needing to replace the auto glass. With standard Baytown windshield repair, we start by thoroughly cleaning the area and sealing the chip or crack with special resins. Then, we allow the resin to cure for several hours to restore strength to the glass.
Accessing the chip or crack in tinted windshields or windows is a little more challenging since the tinting might get in the way. However, typically we don't need to remove all of the tint. Instead, the technician will:
Remove the little bit of tinting that surrounds the chip or crack.

Clean the damaged area to ensure no material remains in the chip or crack.

Inject a resin filler into the cracked area to patch the damage.

Apply a new piece of tinting when the resin substance has dried.  This is a precise procedure because there can't be any crossover with the existing tint.
Opt for an auto glass repair professional that has dealt with tinted vehicle glass before to get the most satisfactory results. Our team of Baytown auto glass repair experts can help you with all your glass repair needs.
Quick Tips for Keeping your Auto glass in Good Condition
Auto glass is an essential component of every vehicle. It provides a good vision of the path ahead and shields passengers from the elements such as wind, rain, mud, and road debris. Auto glass may be damaged by pebbles, construction debris, and other dangers. However, you can take some precautions  to keep your vehicle glass in good working order. Here are four techniques to help you keep your vehicle glass in good shape:
Get Baytown Auto Glass Repair Fast Whenever there is a Chip/Crack
While tiny chips and cracks on your auto glass may not seem like a huge concern, you should repair your vehicle glass as soon as feasible. Minor cracks can quickly evolve into big ones if not addressed. This can put your auto glass' structural integrity at risk. 
So, if your auto glass is damaged, don't put it off; get it repaired as quickly as you can. If you have damaged auto glass, avoid slamming your car doors, hitting road bumps, or parking in direct sunlight. If you do, you risk the damage spreading before getting a chance to bring it to us.
Clean the Windshields Regularly with a Soft Cloth and Glass Cleaner
It's critical to maintain your auto glass clean, as any seasoned motorist knows. A grimy windshield obstructs your vision and makes it harder to spot possible road dangers. Furthermore, dirt on your glasses might block your ability to communicate with other drivers. Cleaning your auto glass is very simple. Just regularly wipe the auto glasses using auto glass cleaner and a soft cloth. Be sure to use auto glass cleaner, though. Otherwise, you may cause scratches and other damages that need Baytown auto glass repair. 
Cover your Windows with a Sunshield when the Car is not Running
A sunshade is an excellent method to keep your car cool in the summer. A vehicle windscreen can assist keep the interior of your vehicle cooler by deflecting the sun's rays. A sunshade can also improve safety by lowering the car's temperature. Lower temperatures also help prevent stress fractures on your auto glass that need repair.
Park your Vehicle in a Garage
An alternative option is to park in the shade, such as in your garage. Heat from direct sun exposure may damage the dashboard and upholstery, making the wheels more rigid and brittle. Temperature variations might also cause your automobile glass to fracture. Keep your automobile parked in the shade when feasible to protect it from the sun's harmful rays. 
Top Quality Baytown Auto Glass Repair from Joey's Glass
Have your vehicle's tinted windows developed chips or cracks? Contact our team at Joey's Glass for a free quote!
We are Baytown's oldest full-service glass company and have been in business since 1973. Our glass experts offer comprehensive services and are dedicated to providing high-quality, friendly service.
As a top Baytown glass company, we are happy to provide high quality auto glass repair services. Whether you need windshield repair for a tinted windshield or auto glass replacement for your car's windows, we have solutions for you. Our professionals have the training and expertise to provide quality services for your glass needs!