Commercial vehicles are on the road a lot, driving a significant number of miles each year. Therefore, if you drive or own commercial vehicles, at some point you may face windshield damage. If you have chips or cracks in your commercial windshield, it's critical to get Baytown windshield repair as soon as possible. Commercial vehicles like semi trucks, box trucks, cargo vans, and buses all must keep their windshields in good condition. Maintaining your windshield is necessary for compliance, safety, and to keep costs low. In this article you will learn why you should schedule repairs as soon as possible and how repairs work.
Why Get Baytown Windshield Repair ASAP for Commercial Vehicles?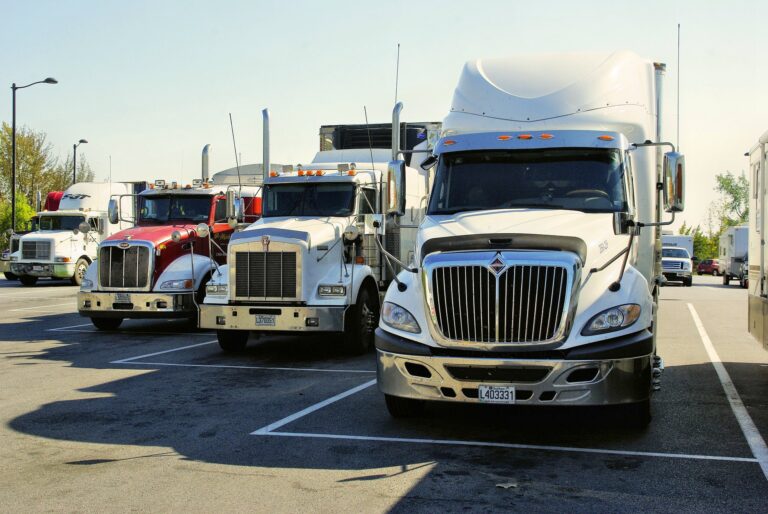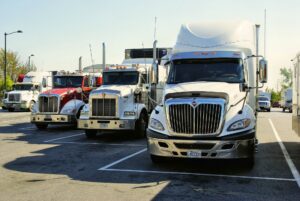 If you notice a chip or crack in the windshield of your commercial vehicle, you need to get repairs as soon as possible. Early repairs help keep your windshield in good condition, which is essential for many reasons. Fortunately, Baytown windshield repair services are fast and affordable to get you on your way as quickly and as safely as possible. 
FMCSA Standards for Windshield Condition
One important reason why commercial vehicle drivers should keep an eye out for windshield damage is because of transportation regulations for windshield condition. Commercial vehicles are often held to higher standards for windshield condition because of these laws. Therefore, you may need auto glass repair in Baytown to comply with the Federal Motor Carrier Safety Administration's (FMCSA) windshield regulations.
Here are some of the main FMCSA standards to keep in mind for your commercial vehicle's windshield:
Windshields should be free of damage or discoloration in the area from the top of the steering wheel, within a one inch border at each side, and within a 2 inch border on the top of the windshield. 

Any commercial windshield cracks cannot intersect with other cracks

Windshield damages shouldn't be larger than ¾ inch in diameter (about the size of a nickel)

Damages of any kind shouldn't be within three inches of other damages or areas of concern

Damages should not obstruct the driver's field of view
Violating the codes for commercial windshield condition can have serious consequences. You or your company may face fines, CSA points on your driver's license, lower safety ratings, or even suspension of operation orders. Non-compliant windshields because of windshield damage can also cause your vehicle to fail DOT inspections. Therefore, if you notice damage on your commercial vehicle's windshield, it's important to get Baytown windshield repair as soon as possible to avoid these problems.
Baytown Windshield Repair Restores Windshield Strength
Another reason to get commercial windshield repairs as soon as possible is to keep your windshield strong and safe for the road. Windshields are strong to withstand many different conditions. They help protect you from flying rocks and debris, wind, rain, and other things that affect your safety and driving. Also, in some commercial vehicles, the windshield plays an important part in airbag deployment. The airbag pushes against the windshield in some models to deploy properly to protect you during a car crash. However, even the smallest chips and cracks can weaken your windshield. This puts you and other drivers on the road at risk. 
Fortunately, Baytown windshield repair seals the damaged area and bonds the glass together with specially designed resins. These resins restore windshield strength to keep your vehicle safe, even during an accident. Therefore, it is important for safety to get repairs for windshield damages as quickly as you can.
Windshield Damage Affects Visibility
In many cases, windshield damages can also affect driver visibility. Chips and cracks in a commercial windshield can distort the view from the driver's seat. In some cases, they may directly obstruct the driver's view. In other cases, they may reflect light in a way that shines the sun right in the driver's eyes. This can quite obviously create dangerous situations for commercial vehicle drivers as well as others on the road. If you can't see properly because of windshield damages, you may have a hard time identifying and avoiding road hazards. This may result in an accident that was completely preventable. Repairing auto glass damage quickly helps you avoid visibility issues that can cause accidents and other dangers on the road.
Baytown Windshield Repair Can Help You Avoid Costly Replacements
If you need another reason to get windshield repair in Baytown as soon as you notice damages, it can also help save costs for replacement later. Generally speaking, windshield damages tend to get worse the longer you ignore them. Chips and cracks in your commercial windshield may start off small, but can grow and expand. These weak spots tend to get bigger because of things like small bumps in the road and temperature fluctuations, as well as moisture and debris infiltrating the damaged areas. 
If left too long or if the damages get too large, then typically they become unrepairable. When this happens, the only way to fix the damage is to replace the entire windshield. This is almost always more expensive than repairs, particularly for commercial vehicles whose windshields are typically much larger than your average passenger vehicle. Therefore, if you put off windshield repairs, you could end up paying significantly more for a windshield replacement instead.
How Does Baytown Windshield Repair Work for Commercial Vehicles?
Now you know some of the reasons to get immediate Baytown windshield repair for commercial vehicles, you might wonder how repairs work. The first step is to find a reputable Baytown glass company with auto glass repair experience like Joey's Glass. From there, a qualified glass technician will inspect the damage to determine the right course of action. This involves cleaning the glass thoroughly and doing a comprehensive examination of the damage. If repairs are possible, then they utilize specialized vacuum equipment to remove air from the chip or crack and inject windshield repair resin to fill the damaged area. The next step is allowing the resin to cure and following up with a detailed smooth and polish from the glass expert. These repairs can be completed in the glass shop or on-site wherever you are with mobile repair options, depending on your needs.
Joey's Glass – Your One Stop Baytown Glass Company for Glass Repair, Installation, and Replacement
If you need fast, affordable commercial windshield repairs or other glass services, our team at Joey's Glass has you covered. We're Baytown's oldest full-service glass company and offer expert service for everything from heavy equipment auto glass to residential mirrors. Our team of dedicated professionals provide friendly, high quality services tailored to your needs and budget. Whether you need in-shop auto glass repair or mobile windshield repair, we offer the highest level of service to our customers. As a family owned and operated company, your complete satisfaction is our number one goal. Get a free quote now for your glass needs or call us at (281) 427-4705 to request immediate service.