If you have wooden windows in your home, you might wonder what your options are for Baytown window repair. In many cases, wooden windows may be original to a historic home and provide curb appeal and charm for your house. However, windows also play an important role in protecting your home and family from things like weather, debris, and pests, so you need to make sure they are in top shape. Let's talk about wooden window repair, replacement, and installation. 
Signs You Need Baytown Window Repair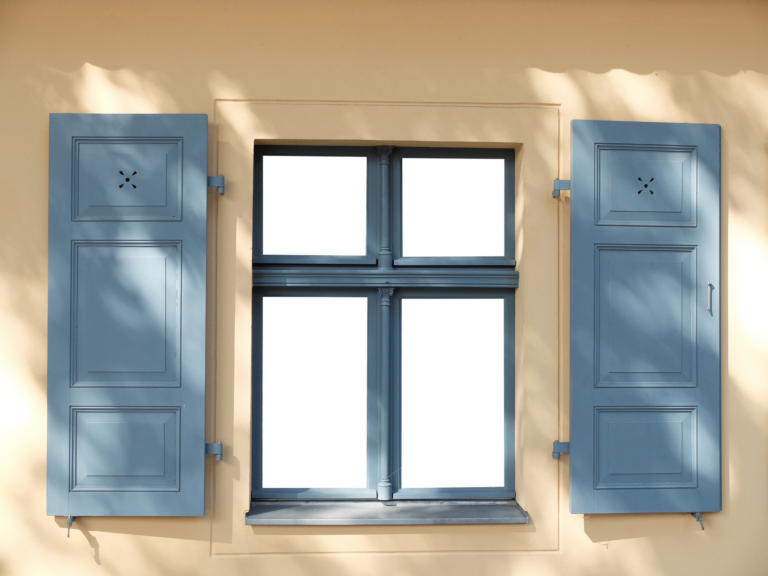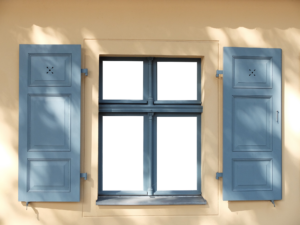 There are many signs you may need Baytown window repair. This goes for all types of windows, including historic wooden windows. As soon as you notice issues with your windows, it's important to get them repaired straight away. Damaged windows are less energy efficient, less secure, and also also offer less protection against weather and pests. Therefore, Baytown residential glass repair for your windows is necessary for protecting your home and family. 
Drafty Windows
If your home is drafty, your windows may be to blame. Drafts are uncomfortable and likely mean that conditioned air is escaping through unsealed areas in your windows. One great way to determine if your windows are drafty is to hold a lit candle near the window seams on a windy day. If the flame bends, then your windows are drafty. However, if the flame stays straight, then the draft could be coming from somewhere else, such as your doors. 
If you have drafty windows, generally this means that the caulking or weather stripping is worn out on your windows. To repair these issues, you simply need to remove the old caulking or weather stripping and replace it with new. This should seal the windows to reduce drafts in your home. If this doesn't work, you may need professional Baytown window repair, as it may be a more serious issue with your window. 
Broken Glass Panes
Another sign you need Baytown glass repair for your windows is if you have damaged glass panes. You likely know to call a trusted glass company for window repair if a baseball shatters the glass in your window. However, other types of damage can also put your home, family, and wallet at risk. For instance, glass in your windows can be cracked, scratched, or chipped as well. Each of these types of damage weaken the window. Therefore, it's important to have a glass technician address any type of damage on glass window panes. In many cases, we can simply replace the piece of glass to protect your home. With wood windows, it's even more necessary, as they often utilize single pane design rather than double pane design. 
Signs of Damage
There may be other signs of damage that need Baytown window repair to fix. For instance, window frames or mullions can become damaged as well. Just as a quick lesson, the window frame is the area around the entire perimeter of the window that connects to the wall. Mullions are the horizontal and vertical pieces that act as dividers between different glass panes in the window. Damage to these also weaken the window and can increase the risk of broken glass or drafts in your home. These areas can crack or even rot away on wooden windows. If left alone, these damages can grow and become so severe that you may require window replacement instead of repair. Therefore, it's also important to address these issues as soon as possible for your home. 
Is Baytown Window Repair an Option for Wood Windows?
If you have historic wood windows in your home, it's natural to want to keep the original windows to the house. The good news is, experienced Baytown window repair technicians can typically repair and restore old wooden windows if you don't want to replace them with more modern options like vinyl and ruin the aesthetic and curb appeal of your home. In fact, because of their design and construction, in many cases wooden windows are easier to repair the different components separately. For instance, in many cases our team can repair just a damaged frame instead of needing to replace the entire window unit. In the case of wood rot, you can also typically repair just the affected area by removing the rotted wood and replacing it with an epoxy filler. 
Baytown Window Repair vs. Replacement
In some cases, your window may be so severely damaged that repair isn't a cost-effective option. If this is the case, a replacement may cost less than repairs. It's always good to do a quick cost comparison of repairs versus replacement to determine the best course of action for your home. When replacement is a better option, there are a few things to consider. Modern vinyl or aluminum windows tend to be more efficient, but may detract from the historic aesthetic of your home. You can certainly install new wood windows, but these do come with higher maintenance than vinyl or aluminum, so keep this in mind as you consider your options. 
Can Baytown Window Repair Improve Energy Efficiency for Wood Windows?
Damaged windows can reduce energy efficiency in your home, as they can let air cooled by your HVAC system escape and also allow hot, humid air from outside into your home. Therefore, it's necessary to keep your windows in good condition. If you notice the signs of damage we mentioned above, it's time to call your Baytown window repair team for help. 
However, if you're concerned about energy efficiency and your windows aren't damaged, there are a few things you can do to help improve energy efficiency for wood windows. Our team can walk you through different options based on your exact needs, but applying energy saving window films to the glass or installing storm windows can help save you money on your energy bill without the high costs of replacing all the windows in your home. 
Wood Window Maintenance Can Help You Avoid Baytown Window Repair
Of course, an ounce of prevention is worth a pound of cure, particularly when it comes to wood windows. Taking time to perform regular wood window maintenance can help you avoid window damages and associated repair costs. It can even help make your windows last longer. 
For wooden windows, start by thoroughly cleaning the windows inside and out at least once a year using a mild dish soap and water. While cleaning, you can perform an inspection to look for any signs of damage, including small cracks, wood rot, or glass pitting. Early detection can help reduce repair costs and keep your windows in good shape for decades. Wood windows also need regular painting or staining to protect against moisture and wood rot. When it's time to re-seal your wood windows, remove the old paint or stain by lightly sanding the area and using a lacquer thinner. Then you can carefully apply the paint or stain. Keep in mind that you want to use an oil based primer and compatible paint, or an oil based stain to help repel water from the wood window frames and mullions. 
Baytown Residential Glass Repair from Joey's Glass
When you need expert glass installation, repair, and replacement, choose our team at Joey's Glass! We are Baytown's oldest full-service glass company offering solutions for your home, business, and vehicles. Our team includes the finest glass technicians around so you can trust us for quality and complete satisfaction. We are also available 24/7 for board up services when you have a window emergency to protect your home or business until we can complete repairs. Contact us now for a free quote for your glass needs!