When it comes to renovating your bathroom, one of the most important choices you'll make is deciding on the size of your shower. If you're not sure how big your shower should be, don't worry – we're here to help! In this blog post, we'll share some things to consider when choosing the size of your shower, so that you can make the best decision for your Baytown shower glass installation project. Keep reading to learn more!
If you're looking for beautiful shower glass, get in touch with our team now for a free quote.
Optimize Shower Size for the Square Footage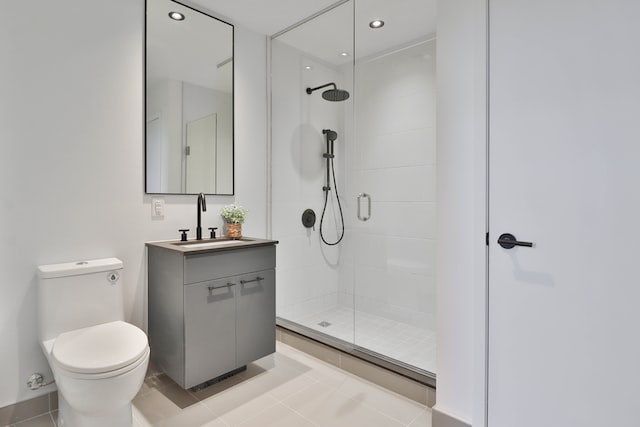 Small bathrooms can be a bit of a challenge when it comes to shower size, and making sure all your needs can fit without feeling claustrophobic. The secret to maximizing the beauty and size potential of your bathroom is to fully account for every inch and make efficient use of creative space-saving. For example, installing corner shelving can instantly open up more room for a larger building for your shower system. Although tile patterns may have limited options due to the angles of the wall, using lighter stone and glass create more room visually by reflecting more light, making the space appear bigger than it really is! With a little forward planning and some brainstorming, you'll be thrilled with how you transformed your tiny bathroom into a dreamy sanctuary.
Follow Building Codes for Enclosure Size for Your Baytown Shower Glass Installation Project
Baytown shower glass installation can bring the perfect finishing touch to your bathroom! But before you start planning, it's important to ensure you're compliant with building codes. If you're installing a standard-sized shower stall, make sure it meets code: It needs to be at least 30 inches by 30 inches. It also needs to be far enough away from other fixtures and be able to open from the outside for safety reasons. This could all seem daunting if you have a smaller bathroom, but Baytown shower glass installation can help with custom designs and sizes that will look great while still meeting all safety requirements!
Consider Going Bigger for Baytown Shower Glass Installation
Have you ever hopped into a big, beautiful shower and thought you were in heaven? Bigger showers can definitely create an air of luxury when done right. Whether it's the sleek design of modern fixtures, the tile pattern that runs along the walls, or simply the extra space to move around, bigger showers are truly transformative. With added benefits like multiple shower heads and benches that make it easier to wash up and relax, taking a shower becomes something special. There's no denying that bigger showers are luxury features that enhance not just aesthetics but also practicality. If your bathroom has square footage to spare, then definitely consider going bigger than the minimum size required by building codes.
Baytown Shower Glass Installation Can Make a Small Shower Feel Bigger
Is your Baytown shower feeling more cramped than comfortable? You don't have to suffer in a tiny bathroom any longer – all you need is the right Baytown shower glass installation, and your shower can instantly feel larger. Joeys Glass offers top of the line Baytown shower glass installation that will make your current space seem more spacious, so you can relax and enjoy a long, luxurious shower. Upgrade your cramped-looking bathroom with beautiful shower glass that opens up the room and makes it look brighter and larger.
The Type of Glass Affects the Look of Your Shower
When it comes to upgrading your bathroom, there are many options to choose from for Baytown shower glass installation. Clear glass is by far the most popular choice, but remember that there are several other types of glass as well. For instance, you can opt for frosted glass or glass etched with patterns to increase privacy. With so many great options in all different types of glass styles, it's easy to make any shower space unique.
Baytown Shower Glass Installation from Joey's Glass
Joey's Glass is a premier Baytown glass company specializing in showers, offering an array of shower glass options that can meet any taste, budget, or size. Whether you're looking for something minimalist and sleek, traditional and classic, or eye-catching and modern, Joey's Glass has the option to fit your style. Plus, our experienced staff are always more than happy to answer any questions. So don't delay and renovation your Baytown bathroom today with incredible glass solutions from Joey's Glass!
If you're limited on bathroom space, don't despair. You can still have the shower of your dreams by working with a company like Joey's Glass. We specialize in custom Baytown residential glass installations that are both stylish and functional. No matter what your budget or taste, we have an option that will suit your needs. So get in touch today for a free quote! You may be surprised at just how affordable your dream shower can be.
As Baytown's oldest full-service glass company, we've been providing glass excellence since 1973. We're proud to serve the Greater Baytown area through residential, auto, and commercial glass services. Whatever type of glass you need, we have solutions that work best for you.