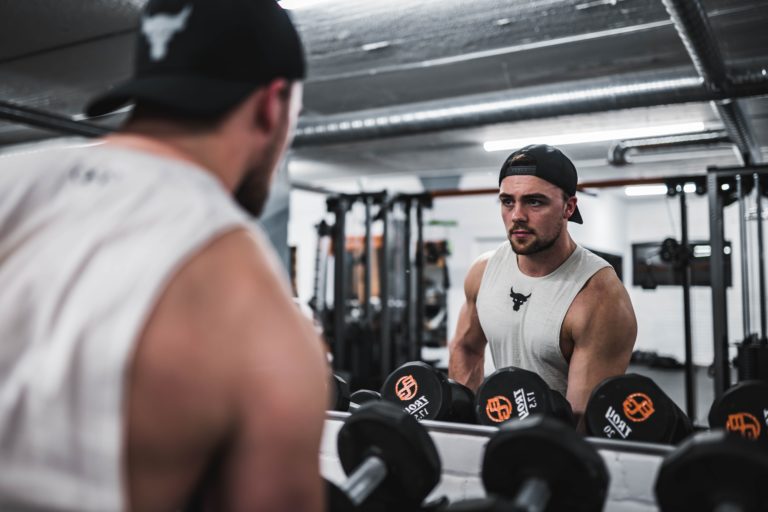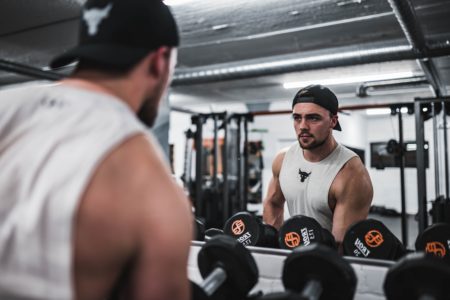 Is your New Year's Resolution to hit the gym more? Then you may have noticed that many gym spaces use mirrors. There are many reasons for this, which is why you should talk to your Baytown glass company about gym mirrors for your home or fitness center. We offer both residential and commercial solutions to suit your needs and budget. 
Why Mirrors from your Baytown Glass Company for Workout Spaces
You may be wondering why so many gyms use mirrors. In fact, you may even try not to look in gym mirrors to avoid looking narcissistic. However, mirrors from your Baytown glass company actually offer several benefits for both home and commercial gyms. Mirrors can help keep you motivated during your workout, help you monitor your technique, and also help provide aesthetic value to the space, whether a fitness center or your garage gym space. 
Mirrors for Motivation
First, mirrors from your Baytown glass company can help with motivation while exercising. Many of us feel more committed to a workout when we see ourselves in the mirror. Consider your reflection like a personal trainer. When looking in the mirror during your workout session, you can see areas of improvement while you exercise. Mirrors allow you to focus on your body as you do your reps. Also, you can admire the results of your hard work as you're working out. Therefore, gym mirrors can help you get in the zone even when the couch and television are calling your name. For commercial gyms, mirrors may help you retain members even after the annual spike around this time by helping your customers stay motivated.
Perfect Technique
Additionally, mirrors from your Baytown glass company help you monitor technique. Whether dancing, weight lifting, or just stretching, it's important to use the right form. This means managing your posture, body angle, movements, and other areas. Without the right technique, you could gain results more slowly, impede your results, or even increase your risk for injury. Therefore, many gyms include mirrors to allow you to monitor your own technique. Once again, your reflection is kind of like a personal trainer – it shows you what you're doing wrong so you can correct it. This is why many people prefer exercising in front of mirrors. Therefore, mirrors are a great addition to any gym. 
Gym Aesthetics
Mirrors also offer aesthetic value for both home and commercial gyms. They help brighten up the space and increase the amount of light in the room. This can help improve visibility and therefore safety while exercising. The better the lighting, the easier it will be to workout properly. Poor lighting inside a gym can increase the risk for injuries. Rather than a gloomy exercise space, why not improve the look of the room to keep everyone in a positive mood. Place mirrors opposite from natural light sources to give your gym lighting a boost.
Also, mirrors can help your space look bigger. Almost any home or commercial gym could benefit from making their rooms look larger. Adding mirrors from your Baytown glass company is a great way to do this. Mirrors create the illusion of depth in a space. This means your home or commercial gym looks bigger when including mirrors in the decor. 
Finally, mirrors are also much easier to clean compared to walls. It's inevitable in both home and commercial gyms for fingerprints to end up on the walls. After a particularly tiring workout, many people lean up against walls to catch their breaths. Instead of washing the walls every couple days or repainting frequently, putting mirrors on gym walls can make cleaning even easier. Just grab your favorite glass cleaner and lint-free cloth or paper towel to remove smudges from the walls of your gym.
Mirrors from Your Baytown Glass Company for Home Gyms
So, how do you choose gym mirrors for your home? First, you will need to decide whether you want an entire mirrored wall or whether you just want one section of your home gym to have mirrors. Many types of workouts only require a small section of mirrors. However, exercises like dancing, zumba, and other workouts that make you move around a lot may require a whole wall of mirrors in your home gym. 
Once you've decided on that, you'll need to measure the space where you want to put the mirrors. Measure both width and height so your Baytown glass company can fabricate mirrors to perfectly fit your space. One important thing to keep in mind is that you may need to account for outlets and other fixtures. In many cases, you can simply hang your gym mirrors above outlets and still be able to see yourself while working out. If you need floor to ceiling mirrors, then you may need to choose a spot on the wall away from any outlets. 
Also, mirrors for home gyms will need to be strong and durable. Working out can cause gym walls to vibrate. Therefore, you want the mirrors to be at least ⅛" thick for safety. You also want to make sure they are installed by professionals.  This will give you peace of mind that your mirrors are secure.
Commercial Gym Mirrors from Your Baytown Glass Company
For fitness centers and commercial gyms, you can work with your glass company for both your Baytown commercial glass and mirror needs. In addition to storefront glass and framing, we also help install mirrored walls that make your gym perfect for your customers. Once again, you will need to measure the space you want to have mirrors against. Also, because commercial gyms have a lot more exercising going on than home gyms, you will need to opt for a thicker glass. Most of the time, you will want glass that is at least ¼" or thicker to help your mirrors stand up to all the vibrations. In addition, you might consider tempered glass mirrors, which are less likely to break and will shatter into small, round pieces if they do break to help prevent injury. 
At Joey's Glass, we provide full-service glass solutions for your home, business, and car. From gym mirrors to Baytown windshield repair, we are your one stop shop for all your glass needs. Our technicians are experienced and knowledgeable to help you with all your glass repair and replacement projects. Call us today at (281) 427-4705 to learn more and request a free quote!