Driving with cracked or chipped auto glass puts everyone in danger, from bus drivers and passengers to other cars on the road. It can affect the driver's visibility and weaken the glass, making it more likely to shatter in case of an accident. Therefore, it's essential to get auto glass repair in Baytown as soon as possible for buses in your fleet.
Fleet managers for private bus companies need to inspect the auto glass regularly to ensure it's in good shape. If not, you need to get the glass repaired as soon as possible by a quality company. Working with a top quality glass company that offers auto glass repair for heavy equipment like buses can help improve safety and reduce overall costs for your fleet.
Here's everything you need to know about auto glass repair for buses and why our experts at Joey's Glass is your go-to team for glass repair:
Importance of Auto Glass Repair in Baytown for Buses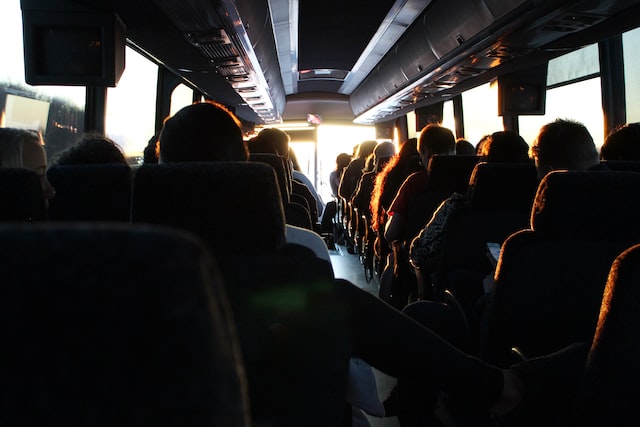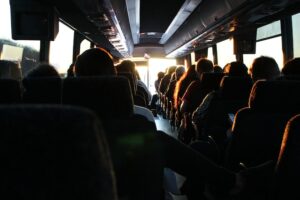 While you can still drive a vehicle with minor chips or cracks in the auto glass, it's critical to get damage repaired as quickly as possible. Bus drivers and companies have an enhanced duty of care to provide safe passage for their riders, so that means getting auto glass repair in Baytown as quickly as possible for damaged glass in the windshield or side windows.
Unfortunately, many companies ignore damaged auto glass. This puts people at risk and can lead to liabilities for your company. There are several reasons to get bus auto glass repair as soon as possible, including:
Enhanced Safety
A typical bus has two types of glass: the front windshield and the side windows. They help provide visibility outside of the bus while ensuring safety for drivers and passengers.
The windshield, of course, is the most crucial auto glass on every vehicle. It shields the driver and passengers from the wind and debris while the bus is moving. It also helps support the roof. 
Therefore, the compromised auto glass will reduce the safety of your private bus, putting the driver and passengers at risk. This includes even small chips and cracks, as they weaken the glass. As such, it's essential to get Baytown windshield repair quickly once you detect damage.
Auto glass repair in Baytown can help improve safety for your buses. In addition, it allows the private bus driver to have a clear view of the traffic and surroundings to prevent potentially hazardous conditions and to operate the vehicle safely.
Keep Buses Looking Good
Typically, you can't make it in the private bus industry if your vehicles look bad or unsafe. That's why you see most private buses well designed  — a unique and essential marketing strategy to attract more customers. 
So, imagine your private bus on the streets with cracked or chipped glass — no one will be interested in chartering it. 
Therefore, to maintain your vehicle's attractiveness, you should repair any minor cracks and chips on auto glass. This will also maintain or improve your company's reputation while encouraging people to hire your private buses for their special occasions.
Minimize Further Damage and Increased Costs
A minor crack or chip, left unchecked, will spread and affect the entire glass panel, compromising the structural integrity of your vehicle and increasing accident risk.
Often, fleet managers will ignore small chips and cracks to prevent taking the bus out of commission. However, this can cause the damage to spread over time and lead to higher costs for auto glass repair in Baytown.
Generally, auto glass can only be repaired when the crack or chip is still small. If it spreads, you'll need to replace the glass. Auto glass replacement is often more expensive and takes longer than normal repairs, so neglected damage can lead to longer downtime and higher costs for each bus with damaged auto glass. Therefore, it's usually better to repair the chip or crack early before it can spread.
Choosing the Right Company for Auto Glass Repair in Baytown for Private Bus Fleets
As a fleet manager, it's all about keeping costs low to increase profits. Therefore, it might be tempting to choose a cut-rate auto glass company for your repair and replacement needs. However, this can lead to serious quality concerns. Instead, choose a team like Joey's Glass for your repair needs. They offer many advantages, including:
High Efficiency 
A professional auto glass technician has adequate knowledge and skills to repair your auto glass quickly and efficiently. They will fix chips and cracks correctly, preventing further damage and increasing the vehicle's safety.
Timely Work
You want to repair your auto glasses as soon as possible so the bus can continue generating revenue for your company. Professional auto glass technicians can get the job done at the perfect time. They have the right tools, materials, and workforce to do the job in less time without compromising the quality of their work. 
However, the time it takes to complete the repairs will depend on the extent of your auto glass damage. But the experts will examine the damages and give you a timeframe.
They Have Experience
Repairing and replacing auto glass on buses is often much different than your average passenger car. It's important to choose a team that offers experience with large auto glass and heavy equipment glass to ensure your buses receive the right services for the job.
How Auto Glass Repair Works
The auto glass repair expert will start by examining the damage on your auto glasses to determine if it needs repair or replacement.
If the damage to the laminated glass is small, the technician will use hard resin to fill the chip or crack. However, side windows on most buses are made of tempered glass, which is hard to repair. Therefore, you'll need a replacement for tempered glass damage on your private bus. This involves removing the damaged glass and installing a new piece, often custom manufactured to the size, shape, and curvature needed.
Your Go-To Team for Auto Glass Repair in Baytown – Joey's Glass
Joey's Glass Company has the team and capabilities to offer prompt quality repairs for private bus fleets. We are a family owned and operated glass company in Baytown providing complete glass services like Baytown commercial glass repair for commercial vehicles and heavy equipment. Contact us today to get a free quote.