You're probably familiar with glass repair for personal cars, but what happens for large auto glass on vehicles like buses? Auto glass repair in Baytown can be complex, particularly if you don't know your way around commercial auto glass for large vehicles. 
That said, you don't want to drive a bus with damaged auto glass. It can affect the driver's visibility and put drivers and passengers in danger. If your commercial auto glass is broken, chipped, or cracked, and you need custom glass for your bus, you need to repair or replace it depending on the need. 
Read on to understand how repair for bus auto glass works and when buses need auto glass repair – it will help safeguard your vehicles!
If you need repairs, get in touch for a free quote now.
What Is Auto Glass Repair in Baytown?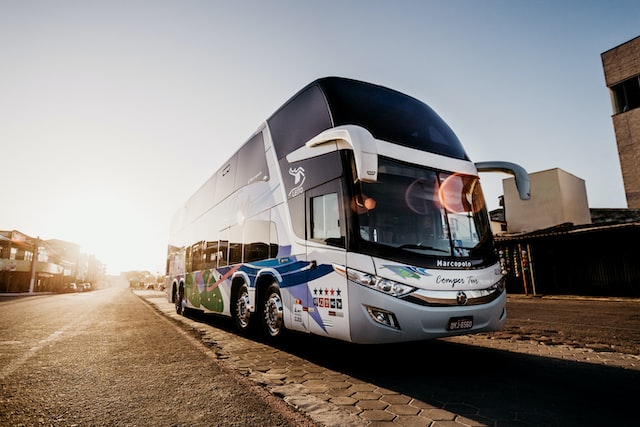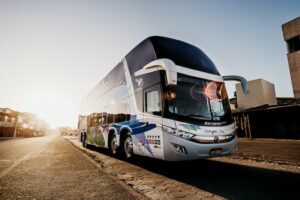 One of the most essential aspects of any vehicle is the windshield, and you must take care of it to prevent it from facing a loss of structural integrity. Depending on the kind of vehicle and the severity of the damage, auto glass repair in Baytown can be done in two main ways: repair or replacement.
Repairs involve filling in chips and cracks in with resin to strengthen the damaged area. Replacement involves replacing the damaged glass with a brand new piece.
Keep in mind that not all glass is repairable. For instance, laminated glass is usually repairable for small damage because it is two or more layers of glass with a layer of heavy-duty plastic in between. By contrast, damaged tempered glass always needs replacement. This is because damage makes it more prone to shattering.
Auto Glass Repair in Baytown for Buses 
Bus auto glass repair in Baytown is similar to that of cars in some ways. For instance, certain rules like using certified resins and notifying customers regarding safe curing times. However, buses like Greyhounds, party buses, and charter buses would need more manpower and time for installation because they have large windshields. 
There are a few distinct differences between auto glass in large commercial vehicles like buses and smaller personal vehicles, including: 
First, there's a distinct difference in the size of the glass. The windshields and windows are often much larger than that of a passenger car. 

Buses might also often have stricter rules around safety. For instance, in Texas, you can legally drive a passenger car around with damaged glass, but buses are often held to a higher standard. 
Ultimately, replacing large windshields requires more training and experience because it's different from working on a smaller personal consumer vehicle. It's also important to note that large commercial glass or windshields present a greater risk of costly damage and safety simply because they're big. For that reason, Federal Motor Vehicle Safety Standards through NHTSA proposes performance requirements that buses need to meet through anti-ejection safety countermeasures that ensure structural integrity. 
Signs You Need Auto Glass Repair in Baytown for your Buses 
Traffic rules indicate that glass windows and windshields must be intact to ensure safety. However, most vehicle owners treat their windshields and auto glass as mere decorations, which is why it's much easier to overlook damages and spend more than expected on Baytown windshield repairs and replacements. 
Here are some signs that your bus glass needs repair services: 
Chips, Scratches, and Cracks in the Glass
Many bus fleets don't get auto glass repair services even if their auto glass has glaring chips, scratches, or cracks. However, it's important to get windshield repairs for safety reasons. In addition, driving with a damaged windshield encourages the damage to spread and could cost you more on repairs or replacement. 
Discolored or Cloudy glass 
Anything that affects your ability to see out of the glass or that weakens the glass needs a replacement for safety reasons. In some cases, you might also notice pitting (worn-down glass that appears as if it was sanded with an abrasive material). This is a result of long-term exposure to road debris, including dirt and stones. When you notice that your windshield distorts your view on the road, it's time to get to an auto glass repair shop to ensure safety. In some cases, our professionals may be able to buff out the surface to make it clear again. Otherwise, it needs a full replacement.
Choose the Right Auto Glass Team for Your Bus Fleet 
Not all auto glass shops have the experience, tools, and capabilities to fix auto glass on heavy equipment or commercial vehicles like buses. Special training is needed to work on large windshields, so it's important to choose the right auto glass team capable of handling the challenging work. 
Choose an Experienced Team With Adequate Knowledge About Bus Glass 
You need to choose a team that repairs large vehicles regularly, understands the rules about bus glass, and knows exactly where to source replacement glass for buses. Auto glass repair in Baytown requires professionals with the right equipment and experience. 
Choose a Team With High-Grade Tools 
Hiring the right auto glass professionals for your Baytown commercial glass is vital for ensuring your safety and that of the rest of the occupants. Before hiring any company for your auto glass repair in Baytown, ensure that they have all the necessary tools that can handle commercial vehicle auto glass repair in Baytown. 
Remember that lousy workmanship can cause more significant problems that are both money-consuming and time-consuming. Similarly, a poorly-installed auto glass or windshield can affect your vehicle's structural integrity and could put you at risk of fatal injuries. 
Top Quality Glass Solutions From Joey's Glass 
Do you need auto glass replacement or repair services for your buses? Joey's Glass offers replacement and repair services for commercial custom glass fit for all kinds of vehicle glass and windshield replacements. 
We are Baytown's oldest full-service glass company and have been operating since 1973, with decades of experience handling heavy equipment and commercial vehicle glass. Our trained technicians are equipped with high-grade tools to provide high-quality solutions. So, if you're looking for auto glass repair in Baytown, contact us today to get a free quote.