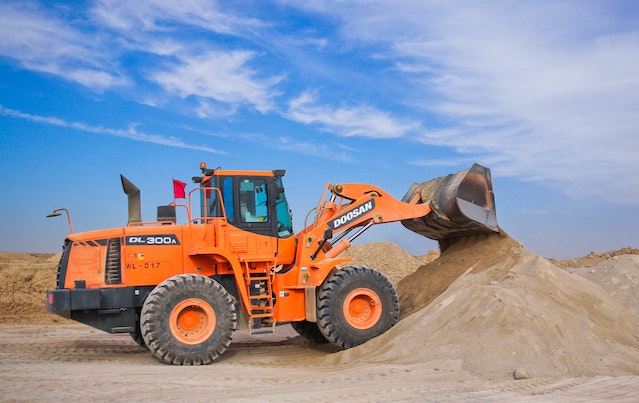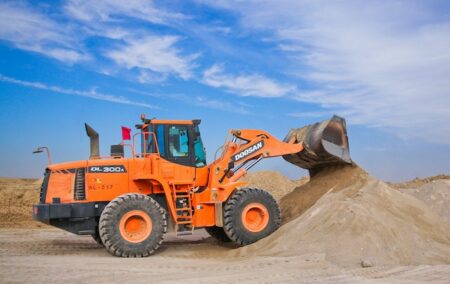 As an owner or operator of heavy equipment in the Baytown area, it's important to ensure your windshields are in good repair for safety on the job. Unexpected cracks, chips, and other issues can lead to dangerous accidents. Take the time to consider how often you need to replace your windshields. 
The constant use of heavy equipment can lead to wear and tear on the windshield. This makes it more susceptible to chips and cracks. Additionally, debris on the road or in the field can be kicked up by the equipment, resulting in damage to the windshield.
In this article, we'll look at when and why it's necessary to replace a windshield on heavy duty construction and farm equipment, helping to keep everyone safe on the job. If you are in need of windshield repair in the Baytown area, contact our team for a free quote today.
Types of Heavy Equipment that May Need Windshield Repair
Baytown is home to a variety of businesses and farms that rely on heavy equipment with windshields to accomplish their work. From construction companies to agricultural operations, these windshields are critical to getting the job done comfortably and safely. 
Equipment that may require windshield repair can include:
Backhoes

Front-End Loaders

Bulldozers

Tractors

Excavators 

Graders

Skid Loaders

Forklifts

Combines
When faced with damage, it's important to seek out Baytown windshield repair services from a trusted provider. Keep your heavy equipment running and ensure the safety of you and your workers.
How Equipment Windshields Differ from Standard Vehicle Windshields
You might be wondering if these windshields are any different from the ones you'll find on a standard vehicle, and the answer is yes. Heavy equipment windshields are designed to handle the unique challenges that come with working in construction and other industrial settings. One important difference is the materials used to make them. Common windshield materials for heavy equipment include tempered glass, laminated glass, plexiglass, or polycarbonate. These all have superior strength and ability to withstand impact from debris and other hazards. With the right windshield in place, operators can stay safe while getting the job done.
Damaged Windshields May Cause Legal Liabilities
As an owner or operator of heavy equipment, it's important to understand the legal implications that come with damaged windshields. Not only can a cracked or broken windshield impede your visibility and compromise safety on the job site, but it can also result in significant liabilities if left unrepaired. 
Federal regulations are in place for cracked or chipped vehicle windshields. If you fail to comply with these guidelines, you can be charged with negligent behavior in the event of an accident, making you liable for damages. These regulations stipulate:
Chips or cracks can remain untreated if they are smaller than ¾ inch in diameter and are at least 3 inches apart.

No cracks or chips may be in the driver's critical vision area, which is directly over the steering wheel, one inch from the edge of the windshield, and two inches from the top.
By taking the proper steps to repair or replace damaged windshields, owners and operators can avoid potentially costly legal issues down the road.
Rely on a Professional Service to Install New Windshields Quickly 
If you own heavy equipment in the Baytown area, you know how important it is to keep everything running smoothly. That's why when it comes to replacing your windshield, you should always turn to the professionals. Whether you're a small farm or a large construction company, a properly installed windshield can make all the difference. With the help of a Baytown windshield repair service, you can rest easy knowing that you're getting the highest quality glass installed by experienced technicians. Don't risk damage or injury by attempting to install a windshield yourself—trust the experts and keep your equipment in top shape.
Experienced Equipment Windshield Repair in Baytown
Our quality Baytown windshield repair service can save you time, money, and hassle. We can help with the necessary repairs immediately. Having windshield problems with your heavy equipment? Don't put off the fix any longer! Contact us today for a quote so you can get back on the job as soon as possible.