Baytown window repair helps you keep your windows in good condition. However, if you have stained glass in your home, you might wonder if window and glass repair is possible for your stained glass. Whether you have historic or newer stained glass in your home, there are several things to know about stained glass window repair. In this article, we'll go over some of the important things to know about glass repair for stained glass windows. 
Signs You Need Baytown Window Repair for Stained Glass
Deciding whether you need Baytown glass repair for your stained glass window is often similar to determining you need window repair for more simple residential windows. Any time you notice any sign of damage, it's time to call for window repair. Here are some common issues you might experience with your stained glass windows. 
Baytown Window Repair for Chipped or Cracked Glass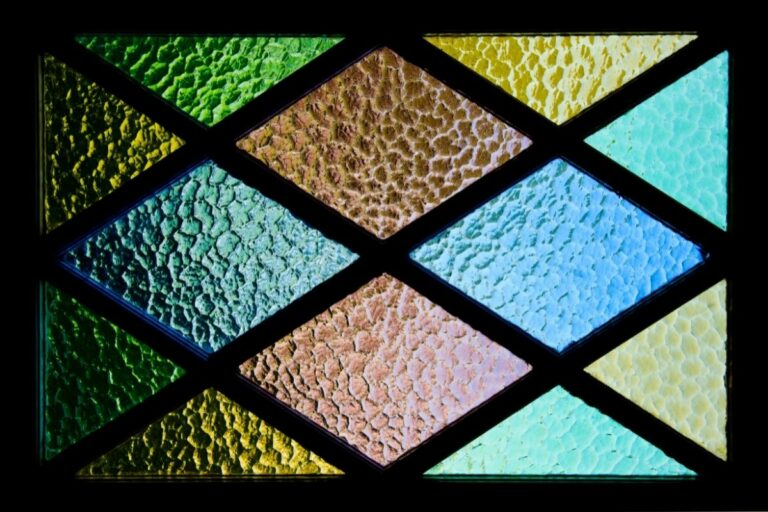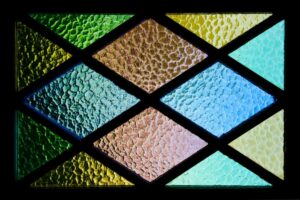 Impact is one of the most common causes of damaged stained glass windows. In many cases, impact on stained glass leads to chips or cracks in the glass. Chipped or cracked glass presents many issues for your windows. First, it just looks bad. Since most people install stained glass for its beauty and aesthetics, obviously you don't want to detract from the look of the windows due to chips and cracks in the glass. In addition, chips and cracks weaken the glass and can put your window at risk for further damage. Therefore, it's important to get Baytown window repair as soon as possible to protect your stained glass.
Repair for Loose Glass Panels
Another reason you might need repair for your stained glass is if the window is loose. In many cases, this will cause it to rattle in the wind or with any vibrations, like when you shut your front door. Baytown window repair for rattling windows depends on many factors. If the window itself is loose in the frame, then it's likely due to old, worn out glaziers putty. This is essentially what glues the window in place on the frame. Over time, this can start to wear out and pull away from the window, allowing it to become loose. If it's a specific glass panel in the stained glass, then a glass expert may need to replace some of the "skeleton," usually by soldering new material into the original lead lines to make the glass panels sit tighter together. 
Baytown Window Repair for Damaged Frames
In many cases, stained glass windows may not need Baytown glass repair or lead line repair. It may be that the window frame is damaged. In most cases, older stained glass windows use a wooden frame, which can be subject to rot and other damage. If you notice the window frame itself looks rotted, cracked, or otherwise damaged, then you might need window frame repair. Even if you have a more modern window frame option like vinyl, it may need repair from time to time. It helps to have an expert inspect the window to determine the location of the damage and the best course of action for repair. 
How Does Baytown Glass Repair Work for Stained Glass?
Repairing stained glass depends on the issue that needs to be fixed. You should contact your Baytown glass company for a thorough inspection to determine the proper next steps. Even if your stained glass isn't historic, it's still important to work with professionals to restore and repair it to prevent further damage and ensure it lasts you for years to come. 
In general, minor damages can typically be repaired in place. That means there's no need to remove the window to complete repairs. Repair may look like filling in damages with special filler, typically made of specifically formulated epoxy resins. This fills in the cracks and hardens to bind the pieces together. 
However, keep in mind that filling cracks for Baytown window repair may not be the best option for you. Particularly for exterior windows, the repair may not hold up over time against the elements. Instead, typically our glass specialists will recommend replacing the damaged glass panel. For this process, we remove the damaged panel and custom fabricate a new piece to fit. Small replacements may be done while the window or stained glass panel is in place. 
In other cases, it may be necessary to remove the window for repair or restoration. If this is necessary for your repair, then our technicians can remove the window and fit a board to temporarily cover the window. This allows us to complete repairs and then re-install the window with new glaziers putty. Typically, this is reserved for major repairs where it's not possible or practical to properly repair the glass. Our team may also need to remove the window in order to remove the old putty and replace with new putty if you're dealing with loose or rattling windows. 
Where You Might Find Stained Glass in Your Home
There are many areas in your home where you might find stained glass. In fact, stained glass is having a major moment. It's becoming more and more trendy in today's architecture and interior design. So, not only do some historic homes feature stained glass windows, but even modern houses may feature stained glass elements.
Obviously exterior windows are some of the most common places to find stained glass. These windows allow plenty of light in, often with some added privacy compared to clear glass. They are also the perfect decorative touch for many homes. Simple stained glass patterns were common to use in historic homes. They are also becoming popular to use in modern times to add a touch of color and aesthetic appeal to your home. 
Another area you might find stained glass is in your front door. Front doors may feature large areas of stained glass or small windows with stained glass. Again, this adds to the visual appeal of your home and lets additional light in. 
Sidelights (the windows around your door) are also a popular area for stained glass. Even if you don't have stained glass in your front door, you can add a pop of color and design by using stained glass in the sidelights surrounding your door.  
Let's not forget that stained glass is also popular to use for interior design. For instance, interior windows in partition walls are a beautiful addition to any home and can add a focal point to any room. Many people also purchase stained glass and use it like art by hanging it on walls or setting it upon shelving in your home for a little decoration.
Maintenance to Reduce Baytown Window Repair Costs for Stained Glass
One of the best ways to avoid expensive repairs is to do everything you can to maintain and protect your stained glass. To do so, we recommend regular cleaning inside and out for the glass and window frame. Because stained glass can be delicate, particularly historic pieces, typically we recommend simply wiping away grime gently with a soft cloth and some distilled water. Don't use chemicals unless you know the window tolerates it well. While cleaning, also take time to inspect the window for any damage. Early repairs are often much less labor-intensive and often less expensive. 
For added protection, many people install storm windows in front of their stained glass windows, particularly if they are original to the home. Storm windows work well because they take the abuse from wind, rain, dirt, and other elements that could damage older stained windows. Therefore, you might consider installing storm windows in your home as an extra precaution to prevent damage to your more decorative windows. 
Baytown Window Repair and Custom Glass from Joey's Glass
When you need expert glass installation and repair, our team at Joey's Glass is here for you. We've been serving the Greater Baytown area since 1973 and are Baytown's oldest full-service glass company. We specialize in finding affordable, practical solutions for a wide range of glass needs, including residential glass repair, auto glass replacement, and commercial glass installation. No matter your glass needs, we have you covered. Get in touch today for a free quote!