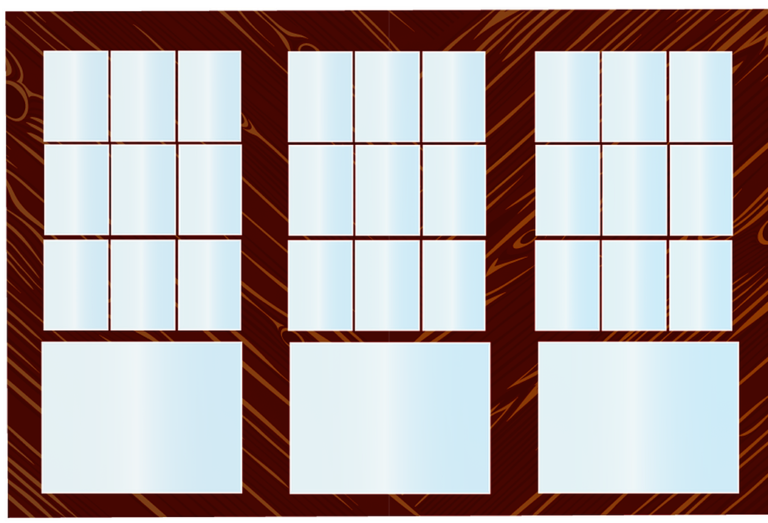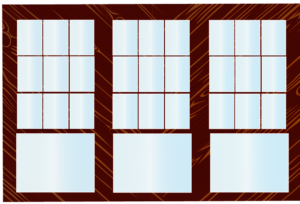 We're in the middle of hurricane season, so it's time to look at your storm windows and make sure they're in excellent condition. If you notice any cracks, chips, or other issues with your storm windows, schedule Baytown glass repair as soon as possible. Your storm windows help protect your home not only from high winds and inclement weather, but also dust and air leaks. 
Cracked Storm Windows? You Need Baytown Glass Repair
If you've noticed issues with your storm windows, you need to schedule Baytown window repair ASAP. Keeping your storm windows in good repair can help save you a lot of hassle and expense later. So, if you notice cracks or other signs that your storm windows have seen better days, reach out to our team for help. 
For cracked glass, you can typically seal the crack with a little duct tape until our window repair experts arrive. This can at least help keep water out until the storm subsides. However, this won't provide the level of protection you want from your storm windows. So, make sure you use this as only a very temporary fix. We provide 24/7 board up services for issues just like this to help keep your home protected until repairs are finished.
Why Repair Broken Storm Windows ASAP?
Now, why should you repair storm windows as soon as possible? Essentially, storm windows are really important for protecting your home. You see, storm windows help provide protection to your primary windows from things like high winds, dust, and extreme weather. That's why many homeowners install them to prep for hurricane season. The idea is that it's an extra layer to help reduce the risk of your primary windows breaking. 
If your storm windows are broken or deteriorated, they're not as strong as they should be. This means they're not providing as much protection as they could for your home. 
Repairs for storm windows are also fairly quick and inexpensive. Getting repairs ASAP can help save you money in the long-run for replacements (and for damaged primary windows). 
Signs You Need Baytown Window Repair for Storm Windows
In some cases, it's pretty obvious when you need Baytown glass repair for your storm windows. For instance, if you notice cracked or broken glass, you probably know you need to contact a glass technician. However, there are some other common signs that you might need storm window repair. These often go unnoticed by homeowners. However, they can signal that your storm windows aren't up to the task of protecting your primary windows. 
Some signs to get storm window inspection and repair include:
Rattling

Whistling

Drafts 

Chips or scratches on the glass

Cracks in the glass or frame
Any one of these can be a symptom  of compromised storm windows. This can put your primary windows (and your home) at risk. 
Baytown Glass Repair or Storm Window Replacement?
Now, in some cases, your storm windows might be so badly damaged or worn that it's better to replace them. For newer storm windows with slight damage, then it makes sense to choose Baytown glass repair. However, if your storm windows are badly damaged or nearing the end of their service life (about 15 years for most types), then you might choose to replace them instead. Replacement storm windows can offer many benefits, including better sealing and even coatings to help make them tougher and more efficient, which is a big plus. So, talk to your Baytown glass company about the options that best suit your home and budget. 
Types of Replacement Storm Windows
If you're in the market for replacement storm windows, then you'll be faced with many choices. There are several types of storm windows to choose from, and each offers pros and cons. Our glass specialists can help guide you through your options, but keep in mind that almost all storm windows are made of either aluminum, wood, or vinyl. 
Aluminum Storm Windows
Aluminum storm windows are a great option for many homes. These are extremely durable and require little maintenance. They last an average of 15 to 20 years before they need replacement. Aluminum storm windows aren't typically great for insulation, so they're not good for colder climates, but here in Baytown, they're usually just fine for most homes. 
Wood Storm Windows
Wood has been used for windows for centuries. Many people looking to preserve the historic look of their homes use wood storm windows. Also, wood storm windows offer a great look for many types of homes. However, these types of storm windows do require a little more maintenance, usually in the form of painting or sealing, so that's important to keep in mind.
Vinyl Storm Windows
Vinyl is another option for storm window frames. These storm windows can last as long as 20 years and vinyl is a good insulator. These storm windows are also fairly low maintenance. However, extreme heat can cause them to warp and crack, which might not make them the best idea for Texas homes. 
Expert Glass Services from Joey's Glass – A Local Baytown Glass Company
Whether you need emergency window repair or are looking for replacement glass for your home, our team at Joey's Glass is here to help. We are a full-service glass company and can help you with all your residential, auto, and commercial glass needs. Our experts work with you to find the most practical solutions for your needs and budget. We've been proudly serving the greater Baytown area since 1973 and are confident we can provide the friendly, high quality glass services you need. Call us now at (281) 427-4705 to get a free quote from our glass specialists!