Baytown commercial glass is essential for any business. You likely have glass for office windows, but have you ever considered using glass for your interior walls? Also known as glass partitions, these glass walls are becoming more and more popular in commercial buildings. Interior glass walls offer many benefits for your business. In this article, we will discuss why you should use glass for interior walls in your office, how to customize them, and when they may not work well for your business. 
Baytown Commercial Glass for Office Walls
Generally speaking, glass office walls are actually customizable partitions. They typically use thick tempered glass for stability and metal hardware to hold the glass panels in place. Most offices use these walls to separate different sections of the office. For instance, to create conference rooms, private offices, or even cubicles for each person. To use glass walls in your office, you can work with Baytown commercial glass experts. Technicians can manufacture glass to your exact specifications to ensure it suits your needs. With commercial glass partitions, you can also include slots and holes for hinges, handles, and other necessary hardware to create doors for spaces that need additional privacy. 
Benefits of Using Glass Walls in Your Office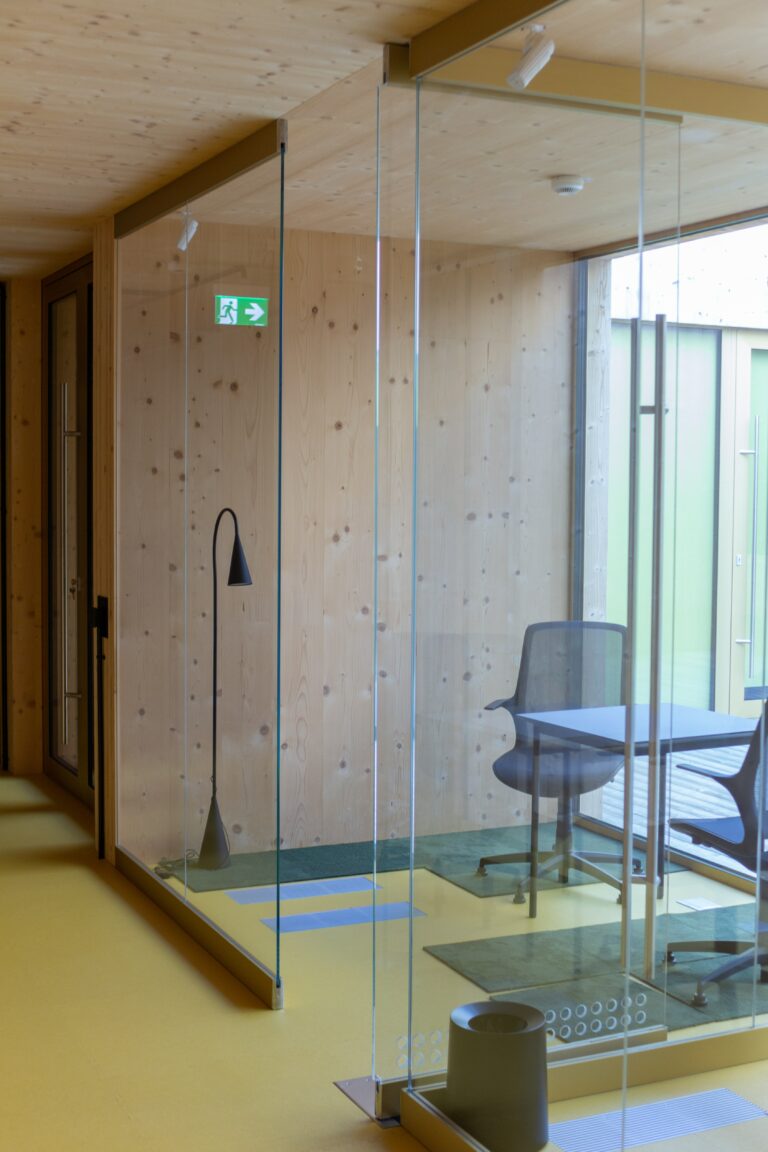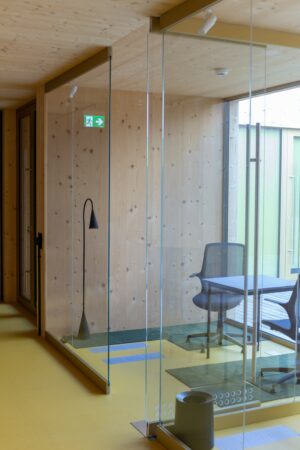 There are many reasons to consider using glass as interior walls in your office. Glass office walls may be the perfect addition to your workspace. More and more office environments are choosing glass partitions to help section off their space because of the many benefits of interior glass. Here are some advantages of glass interior walls.
Baytown Commercial Glass is Ideal for Professional Décor
Office managers and business owners alike understand how important the décor and environment is for success. Interior design has a direct impact on how your team feels. Gone are the days where all offices looked the same, with blank white walls and rows and rows of identical gray cubicles. You likely have a certain office aesthetic you're looking to achieve, whether it's whimsical, sophisticated, minimalist, or something else. The good news is, Baytown commercial glass goes with practically anything. Clear glass makes each design element of your office space easy to see from anywhere in the space, so there's no need to complete a remodel or renovation when adding glass walls.
Achieve Versatility with Baytown Commercial Glass Partitions
Commercial glass partitions are also incredibly versatile to give you added flexibility for your office space. You can configure your office in many different ways using glass partitions as interior walls without making major alterations to your space. You can also move the partitions whenever you need, such as to create another office space or to make the conference room bigger. When you move to a different office space, you can also take the partitions with you to help section your new space as needed. Therefore, using glass walls is a great way to make your office easily adaptable to your needs.
Get an Open Look with Baytown Commercial Glass Interior Walls
Open floor plans are popular in offices. Many people love the look of an open office and the fact that they can enhance collaboration. However, it's also true that many people find open offices too noisy or distracting, making it difficult to concentrate on work. A lot of people in the workforce crave both collaborative spaces and more private spaces where they can work based on their needs and the projects they are working on.
Baytown commercial glass walls can help you achieve both an open look and some privacy at the same time. Since clear glass is see-through, it doesn't break up the space and make it look smaller like traditional walls. However, glass walls can help separate different spaces. Therefore, you can use glass partitions to create work-alone spaces and collaborative spaces easily while still getting the look and many of the benefits of an open floor plan. 
Reducing Noise Inside Your Office with Glass Walls
Another great reason to use thick tempered glass as walls in your office is they can help cut down on noise. If you've ever been in a busy office, you know how loud it can get. Being in the hustle and bustle is great for many people, but the noise can be downright distracting. Glass walls can help block some of the sounds of your office compared to a completely open floor plan. You can work with your Baytown commercial glass technicians to determine how thick the glass needs to be for reducing sound. However, even small partitions can help reduce some of the noise. With specialized glass options, you can also create quiet, sound-proofed spaces. 
Take Advantage of Natural Light with Baytown Commercial Glass
In addition, glass interior walls can help you take advantage of natural light throughout your office. Natural light is important, because it can help improve mood and productivity for your employees. Also, if you have enough sunlight coming through your office windows, you can even save on energy costs by turning the lights off during the day. This is true even if you choose the added privacy of frosted or textured glass, as glass is translucent and lets a significant amount of light through. 
Glass Walls are Easy to Clean
Another advantage of glass interior walls is that they are easy to clean and maintain. If you have ever tried to wipe down walls, you know how difficult it can be. You need to choose a product and tools that don't negatively affect the paint or drywall. With glass walls, you can use the same glass cleaner you use on windows, mirrors, and other glass throughout your space. You can simply give the walls a quick wipe down as needed. Therefore, maintenance is often much simpler than traditional office walls. 
When Baytown Commercial Glass Walls May Not Work for Your Building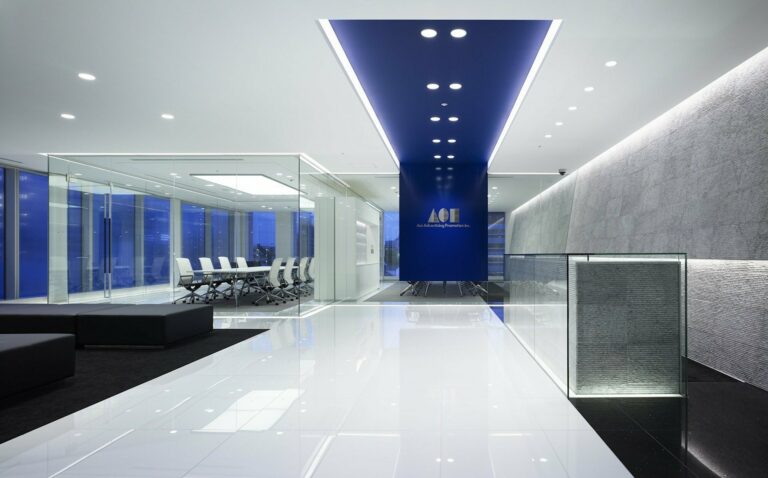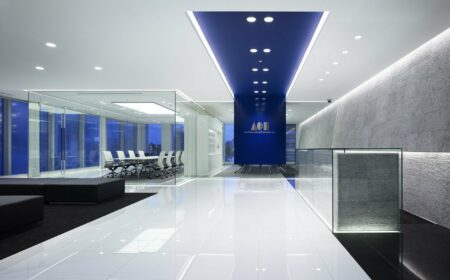 Of course, interior glass isn't the right choice for every type of office. In some cases you may need traditional walls or cubicles instead of Baytown commercial glass. For example, if privacy is essential for your business, glass walls may not be the best option for your office. While you can achieve a significant amount of privacy through frosted or textured glass, some people may still feel too exposed. One example would be in a doctor's office. You don't want to use frosted glass to create patient rooms. Many lawyer's offices also prefer non-translucent partitions to provide greater privacy for their clients.
Baytown Glass Repair, Installation, and Replacement at Joey's Glass
At Joey's Glass, we've been providing superior glass services to the Greater Baytown area since 1973. We offer a wide range of services, including Baytown glass repair, replacement, and installation for your business, home, and car. Our team offers customized solutions for all your commercial glass needs, including storefront glass and glass shelving. We also offer Baytown window repair for both your home and business. No matter what type of glass services you need, we have solutions for you. Get in touch today for a free quote!