The rear windshield is an essential part of your vehicle. It provides a clear view of the road behind you, adds to the safety of the vehicle, and protects you and your passengers. However, the rear windshield is susceptible to damage from impacts, UV rays, and other environmental elements. When this happens, auto glass repair in Baytown may be necessary to keep your car safe and running smoothly.
At Joey's Glass Company, we understand how important it is for you to have clear visibility when driving. That's why we offer auto glass repair in Baytown for rear windshields. We use only the highest quality materials to ensure maximum protection from the elements, and our technicians can get your car back on the road quickly. Contact us today to get a free quote.
In this article, we'll discuss the signs you need Baytown windshield repair for the rear windshield. We'll also explain the different auto glass repair options, so you can decide the service that is right for you.
Signs You Need Auto Glass Repair in Baytown for Damaged Rear Windshields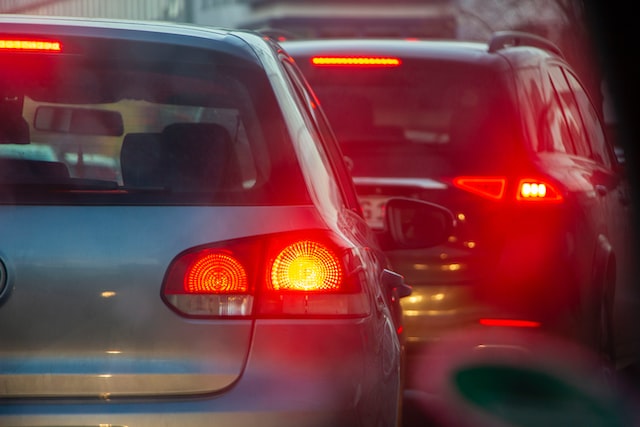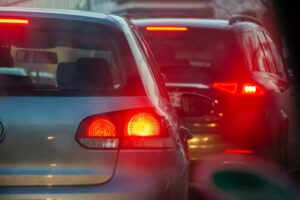 Any time you notice damage to your auto glass, you need to have a professional look at the issue. An auto glass technician can identify the cause and determine the most practical choice for repairs. Here are some signs that you may need auto glass repair in Baytown for your damaged rear windshield:
Chips or cracks in the glass

: Even the smallest chip or crack can spread quickly. Cracks also make the glass weaker, which creates a safety hazard for you and your passengers.

Foggy or blurry glass

: Blurry auto glass can be caused by various issues, including age, heat, and UV exposure. If you notice that your auto glass is permanently foggy or blurry, repair may be necessary.

Loose glass

: If there are gaps between the glass and its frame, you may need repairs or even a replacement. Loose auto glass can cause serious safety issues and needs repair as soon as possible.

Scratches

: Scratches on auto glass can cause glare and impair your vision. In many cases we can buff out minor scratches. However, more serious ones will need replacement.
What Causes Damage to Rear Windshields?
There are many things that can damage your rear windshield, including:
Collisions

: Accidents, especially rear-end collisions, are a common cause of rear windshield damage. 

Vandalism

: Smashing windows for fun or to gain entry into a vehicle is unfortunately quite common. Vandalism can cause significant damage to auto glass, including the rear windshield.

Debris

: Although rear windshields are less likely to be damaged by debris than front windshields, it's still possible for rocks, gravel, or other objects to strike them and cause cracks or chips.

Temperature fluctuations

: When your vehicle is exposed to UV rays and then you turn on the AC, the rear windshield can contract and expand, causing chips. This is especially true in older auto glass which may be more brittle.
If you've noticed any of these signs of rear windshield damage, it's important to get Bayton glass repair as soon as possible. A professional auto technician will assess the damage and recommend an appropriate course of action to restore the auto glass to its functionality.
Differences Between Auto Glass Repair in Baytown for Front and Rear Windshields
Although auto glass repair in Baytown can be used to restore either the front or rear windshield, there are still two different components that require special attention.
The most notable difference between the front and rear windshields is that the rear windshield often has defrosting/defogging wires embedded inside the auto glass. This makes it more challenging to repair and replace, as the technician must carefully attach the wires during repair services.
Additionally, rear windshields are usually made of tempered glass, while front windshields are typically made from laminated glass. This difference means we need to replace rear windshields rather than just filling in damages with resin.
Repair Options for Rear Windshields
As mentioned above, rear windshield repair typically means total replacement. There are two options for replacing your rear windshield in Baytown:
OEM (Original Equipment Manufacturer)

: This is the most expensive option for auto glass repair in Baytown, but it also offers the highest quality product with the least amount of warranty issues. This type of glass fits the exact specifications of the original. 

Aftermarket

: This option is typically cheaper than an OEM windshield, but there may be variations in the look and fit.
Once you've chosen the type of auto glass you want to replace your rear windshield with, we will begin by removing the old windshield and defrosting wires. We'll then carefully place the new auto glass in position and seal it with specialized adhesives to ensure that you have a safe and secure fit.
Get Baytown Glass Repair from Joey's Glass
Auto glass repair in Baytown is a delicate process, but our experts offer the expertise you need for peace of mind. We help keep your car safe and in excellent condition by providing auto glass repair and replacement solutions to suit your needs and budget.
If you need auto glass repair in Baytown for rear windshields, don't hesitate to reach out to our team at Joey's Glass. We are Baytown's oldest and most trusted glass repair shop, with over four decades of experience in Baytown glass repair. Our skilled auto technicians have the knowledge and expertise to handle any auto glass repair job you might have, so you can trust us to get the job done right the first time. We offer both mobile and in-shop auto glass repair services, and we'll be more than happy to assess your auto glass repair needs and provide a free quote.