Planning your next RV road trip? Don't forget to check your glass for damage and schedule auto glass repair in Baytown for any chips or cracks. Damaged RV glass is dangerous, so keep everyone safe by taking care of damages ASAP. 
Get RV Auto Glass Repair in Baytown Before Your Next Adventure
"I just can't wait to get on the road again." – Willie Nelson
We know taking to the open road is exciting, and you're probably itching for your next vacation, but before you do, make sure you inspect your RV's glass for any signs of trouble. This way you can get auto glass repair in Baytown before you set off for your next road trip. You want our glass in good condition before you hit the road!
 Doing a quick inspection of your RV is a good idea before any trip, and you probably already do it! Maybe you check the fluids and tires and settle the interior before your first trip of the season. Take some time to look at all the windows, mirrors, and the windshield as well! If you see any chips or cracks, then contact our glass technicians for repair. Adding this quick step can give you peace of mind that your RV is in good shape for a road trip. 
Why Get Auto Glass Repair in Baytown for your RV ASAP?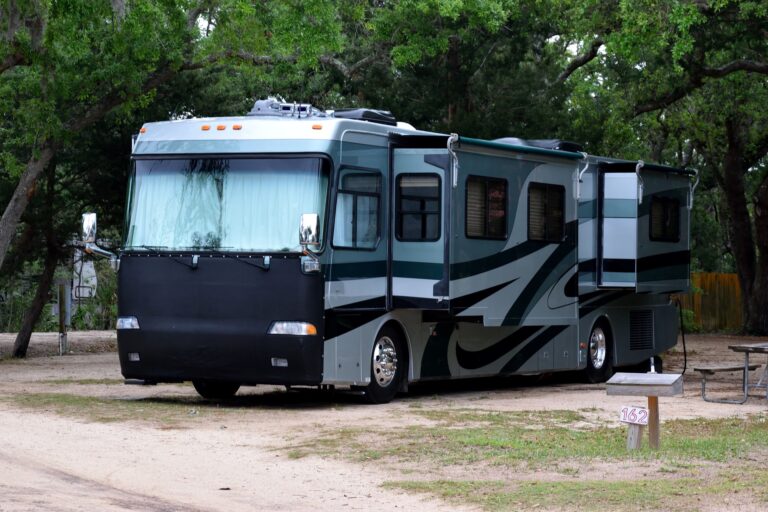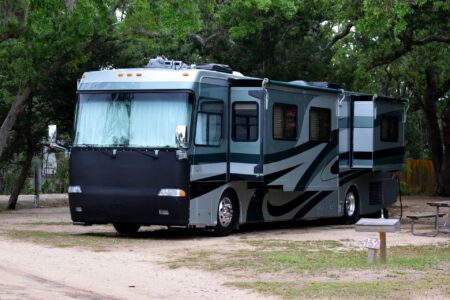 There are many reasons why you should schedule auto glass repair in Baytown as soon as you notice damage on your RV's windshield or windows. First, that damage, no matter how small, can put you and your family in danger. Even minor chips weaken the glass, increasing the risk for shattered or flying glass during an accident or even an accidentally un-avoided pot hole. This is dangerous for you, your family, and others on the road. 
Also, if the damage is in the driver's line of vision, then it could make it hard to see out of the windshield. This can lead to difficulties seeing hazards that could lead to crashes. So, keep everyone safe by having damaged repair as soon as possible.
In addition, chips and cracks in your RV's auto glass could land you in trouble with the law. Even if you're just taking a local trip in the Lone Star State, glass damage in the driver's line of sight is illegal because of the safety hazards we talked about above. If you're going a little further, many states also have more strict laws against driving with chipped or cracked windshields. Therefore, it's better to be safe than sorry and get your RV glass repaired before you start trekking to your next vacation destination. 
For even more reason to fix damages, even minor chips can quickly spread, which may mean paying for an entire replacement instead of just a quick repair. 
How Does Baytown Windshield Repair for your RV Work?
So, what happens if you do need auto glass repair in Baytown for your RV? You'll need the help of experienced auto glass technicians to keep your vehicle safe and prevent further damage. 
Your technician will inspect the windshield to determine if it's repairable. Generally, if the damage is small and not in the driver's line of sight, then there's a good chance it can be repaired. 
Baytown windshield repair is typically less expensive and less time-consuming than replacements. We use specialized tools to create a vacuum and then inject resin to help seal the chip or crack. Once it cures, we polish the windshield to make it smooth and you're ready to go. We can even do mobile repairs if it's more convenient than stopping by the shop!
Now, did you notice we only talked about the windshield there? That's because RV windshields are made out of laminated glass, which is two layers of glass sealed together by a plastic inner layer. The windows, on the other hand, are usually tempered glass. This type of glass is heat-treated, so it's stronger than the glass you'd find in your bedroom window. However, it's not repairable. 
Typically, if your RV window breaks, then it will break into small glass "crumbs." These little rounded pieces of glass aren't as sharp and help reduce the risk of injury. In the unlikely chance you do notice chipped tempered glass, it's time to get a window replacement. Chipped RV windows are weak and could break at any time and with even small amounts of pressure. 
Avoiding RV Glass Damage
Okay, but what do you do to stop damage from happening? Sometimes it is unavoidable, just like flat tires or other issues with your RV. However, there are some things you can do to lessen the chance of dealing with chipped or cracked glass. 
First, keep that glass clean! Dirt, bug splatters, and other gross stuff coating the windshield or windows can gradually etch into the surface of the glass. This can make the glass look hazy, scratched, or discolored. So, make it a habit to quickly wash off those windows and windshields each time you stop for gas if you can. 
Also, whenever possible, avoid gravel roads and road construction. These areas can have extra rocks and pebbles around that can fly up, hit the windshield, and leave you needing auto glass repair in Baytown. 
While we're talking about flying rocks, tailgating can make your RV more vulnerable to rock chips. As we drive, back tires typically kick up loose rocks and gravel on the road. The more closely you're following people, the higher the likelihood that one of those rocks hits your glass. 
Replacing the Glass in your RV
When repairs aren't an option, then it may be time to replace the glass in your RV. This is the more expensive option, but it may also be the safest one for you and the family. 
Some signs you need RV auto glass replacement instead of repair include:
Large chips or cracks

Damage in the driver's line of sight

Damages in tempered glass side windows
If this is the case, our technicians work with you to find the safest and most budget-friendly options to get you back on the road in no-time. 
Choose Baytown's Oldest Full-Service Glass Company
When you need quick, high quality, and affordable glass services, choose Joey's Glass! We're Baytown's oldest full-service glass company and have been helping people with their home, car, and commercial glass since 1973. Whether you need glass services for your RV or need Baytown window repair for your home, our technicians are here to help! Call us now at (281) 427-4705 to get a free quote for your glass repair and replacement needs.