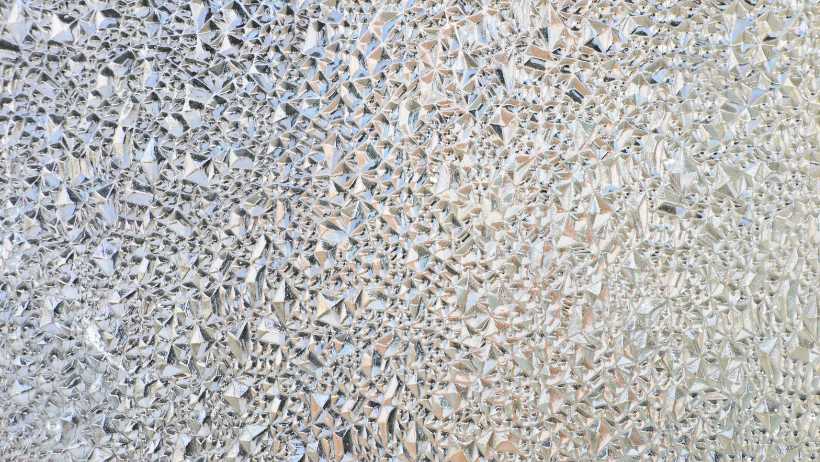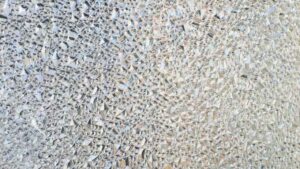 If you're looking to upgrade your Baytown bathroom, patterned shower glass installation can be a beautiful addition, and can add a feeling of grandeur to the room. Whether you prefer subtle textures or bold designs, there is an endless variety of patterns available. So if you want to make an impact in your bathroom with style and sophistication, then beautiful patterned shower glass might be the perfect choice!
To get a quote for your Baytown shower glass installation, give us a call today!
Advantages of Patterned Shower Glass Installation in Your Baytown Bathroom
Patterned shower glass not only adds an elegant design touch to your bathroom, but also offers practical benefits. With patterned glass, you can enjoy increased privacy and reduced transparency without sacrificing natural light. It also doesn't show streaks or water residue as much as clear glass. So if you're looking for a new shower glass installation in Baytown, this is definitely an option worth exploring. Its versatility and functionality make patterned shower glass a smart choice for any bathroom renovation.
Semi Frameless versus Frameless Shower Glass
Part of selecting new patterned glass for your bathroom includes deciding if you want semi frameless or frameless glass. 
Semi frameless glass is the standard style of shower doors. It has aluminum frames on the top and bottom, with the edges of the door staying frameless. It has an almost frameless aesthetic but maintains a more secure structure due to the metal frame. 
A frameless shower door is a more modern design option that keeps the focus on the glass itself. It has a subtle and elegant look. Instead of being attached to surrounding metal frames, frameless shower doors are held in place by clamps and hinges fixed to the walls. 
Different Patterns Available for Shower Glass
Shower glass has come a long way since the days of plain, clear panes. More and more, homeowners are looking for ways to add a personal touch to their bathroom spaces by customizing this frequently-used area of their homes. One way to achieve this is by exploring different patterns available for shower glass. 
While patterned glass is certainly an option, it's not the only one. Etched and frosted glass also offer unique and eye-catching designs that can add sophistication and privacy to your shower space. From delicate floral motifs to bold geometric shapes, the possibilities are endless when it comes to customizing your shower glass. So why settle for a bland, basic bathroom when you can add your own personal style with the perfect patterned glass?
Etched glass involves engraving a pattern or design onto the glass surface. This creates an opaque effect while also adding depth and texture. It provides added privacy without completely blocking out light. However, it can be more difficult to clean and maintain due to the porous nature of the surface. 
Frosted glass is a popular choice for shower doors with its subtle, sophisticated style. Due to its translucent appearance, frosted glass is a great privacy option as it obscures the view while allowing natural light in.
Choosing the Right Pattern for Your Bathroom Style
When it comes to designing your bathroom, the glass pattern you choose can make a big impact on the overall look and feel of the space. When selecting a pattern, it's important to consider the overall style of your bathroom. For example, geometric patterns can work well for a modern style, while for a more traditional bathroom, a floral or paisley pattern would blend well. Additionally, think about the size of your bathroom and the impact that larger or smaller patterns may have on the space. With a little bit of thought and consideration, you can easily find the perfect pattern for your bathroom design.
The first step is to identify your bathroom style. Some of these design styles include:
Contemporary

Art deco

Cottage

Modern farmhouse

Eclectic

Minimalist

Romantic 

Midcentury modern

Traditional

Coastal

Rustic

Hollywood regency
Maintaining Your Patterned Glass
There's nothing quite as relaxing as a hot shower in the morning, but seeing your dirty shower door can quickly take away that serene atmosphere. Keeping your patterned glass shower door clean can be a daunting task, but with the right tips and tricks, it's easier than you think. 
For starters, regular maintenance is key. Wiping down your shower door after each use helps prevent soap scum buildup and water stains from taking hold. For deeper cleaning, try using a mixture of white vinegar and water, or a specialized glass cleaning solution that is safe to use on etched, patterned, or frosted glass. 
If you have hard water in your area, you could even consider investing in a water softening system to prevent residue buildup. With these simple tips, you can have a sparkling clean shower door that will make your morning routine all the more enjoyable.
Expert Shower Glass Installation in Baytown
Our professional glass installers have got you covered. From initial measurements to final installation, our team will make sure your custom shower glass is done right. 
The first step is to measure the height and width of your shower area, taking into account any slopes or uneven surfaces. Next, we measure the width of the doorframe, ensuring your shower glass is at least 1/8 inch smaller for proper fitting. It's also important to consider the thickness of the glass, as thicker options will require larger doorframes. 
Full installation will include installing wall tracks, fixed panels, support bars, door panels, and the handle. We also seal the perimeter to prevent water leakage.
Great Customer Service and Installation – Shower Glass from Joey's Glass
A patterned glass shower can be a great addition to elevate your home's style into a spa-like space. From contemporary to art deco and Victorian, we can help find an option to fit any budget and bathroom style. Plus, with a regular maintenance routine, you'll keep your specialty glass looking beautiful. Our professionals can install your new shower glass quickly and correctly. So don't wait—contact us for a quote for your Baytown shower glass installation today!