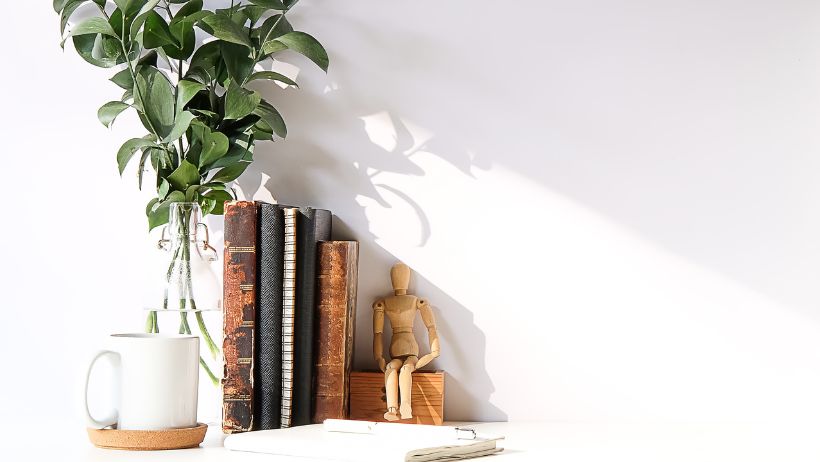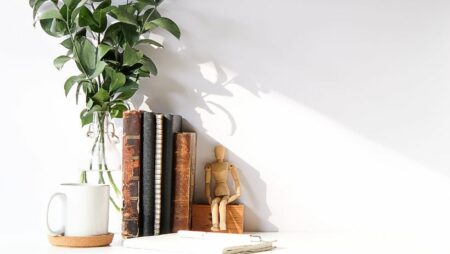 Are you a homeowner in Baytown looking for ways to style your decorative glass shelves? Home decor can be intimidating and seems like a challenge, but the truth is, it doesn't have to be! With just a few simple strategies, you'll soon be creating beautiful display pieces that will attract compliments from all of your visitors.
In this blog post, we provide some tips on how to style decorative glass shelves so that they look good, are stable and secure, and still allow light in. To get a quote for beautiful new glass shelves for your home, contact the team at your trusted local glass company in Baytown—Joey's Glass!
Basic Rules for Styling Shelves – Baytown Glass Company
Decorating glass shelves can be a fun way to add personality and interest to any room. And if you want to make sure your shelves look polished and put-together, follow these shelf styling rules.
First, group items in odd numbers like 3, 5, or 7. This is known as the Rule of Three and it creates a more visually appealing display. Don't be afraid to leave some empty space on your shelves. This will prevent overcrowding and allow each group to stand out.
Second, use the Triangle Method to plan where your groups of items will go. This way you can create a "triangle" with items to add balance to your shelves. The Triangle Method directs the viewer's eye in an upward motion, giving the impression of additional vertical space and contributing to an overall sense of balance and rhythm in the room.
Third, use a variety of heights for your items to add dimension and variety to your display. Mix and match the height and size of items to add depth and dimension. Varying heights will create a more dynamic look instead of everything being at the same level.
Finally, add pops of color to your shelves to make them stand out. By starting with a neutral base and adding two accent colors, you can create a cohesive look that's both eye-catching and stylish.
Remember, these are just general guidelines and should be adjusted based on your personal preferences and the overall style of the room. Experiment with different arrangements and have fun creating a look that reflects your own unique taste and personality!
Be Mindful of Item Weight on Glass Shelves
Glass shelves can add a touch of elegance to any room, but it's essential to be cautious of weight when placing items on them. try to choose lighter items that won't put too much pressure on the glass's weight capacity. For instance, large books or heavy glass alcohol bottles may not be the best choice for these shelves.
Although most glass shelves from your Baytown glass company come with a standard and sturdy thickness of 3/8 to 5/8 inches, it's still crucial to be mindful of the weight capacity. By selecting lighter items, you can ensure your glass shelves stay sturdy and secure, creating a beautiful and functional addition to your home decor.
Choosing a Theme Makes it Easier to Find Decor Items That Go Together
Adding a theme to your shelf decor is a great way to streamline your display and make it look cohesive. By choosing a specific theme, you can easily find items that go together and create a beautifully styled shelf.
Here are some theme ideas to get started:
Boozy Bar: If you love hosting friends for cocktail night, consider a bar theme. This could include wine and cocktail glasses, decanters, and cocktail shakers for a sleek and stylish look.
Modern Minimalist: If you prefer a more modern aesthetic, a minimalist theme might be the way to go. This could include strong, sharp lines and geometric shapes in a black or white color scheme, with plenty of open space between items.
Green and Serene: Finally, if you want to bring some greenery into your space, a green and serene theme might be perfect for you. This could include small potted plants, earth-toned decor, and wooden items for a natural look and feel.
Choosing a theme for your shelf decor is a fun and creative process that can help you personalize your space.
Experiment with Lighting Options Such as LED Strips
Try different lighting options like LED strips to highlight your glass shelves and add a unique touch to your space. Not only can it make your shelves look more visually appealing, but it can also create a cozy and inviting ambiance. Plus, LED strips come in a variety of colors and can even be controlled with a remote, giving you endless possibilities to customize your lighting experience.
Quality, Custom Glass Shelves from Your Baytown Glass Company
You have complete creative freedom to customize your environment and showcase the beauty of whatever you want to decorate. At Joey's Glass, we're all about superior customer service and making almost any special request possible. So, let us help you make your decor dreams come true with our beautiful and stylish glass shelves at an affordable price! Get in touch with us today for a quote.