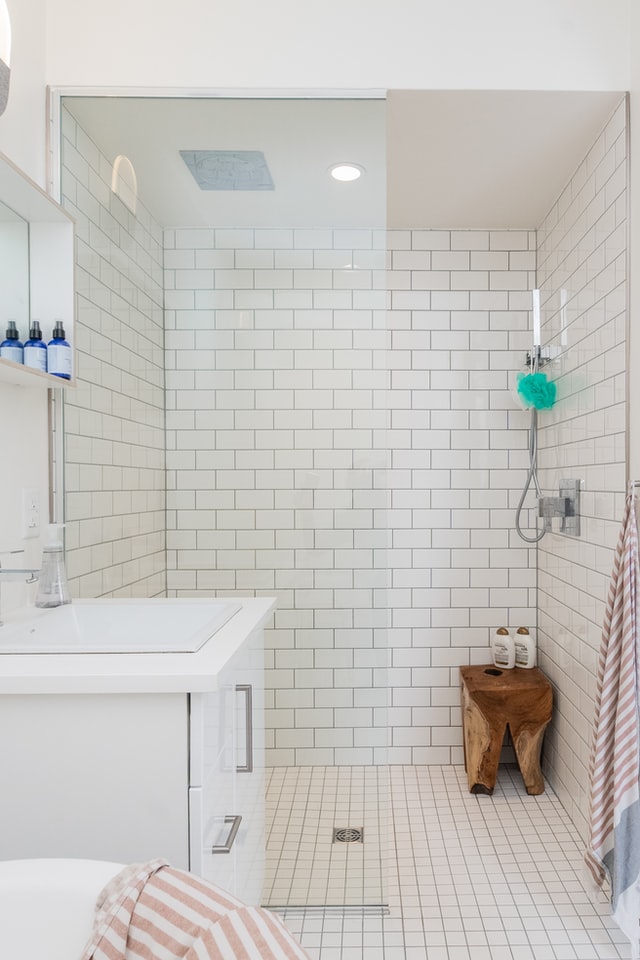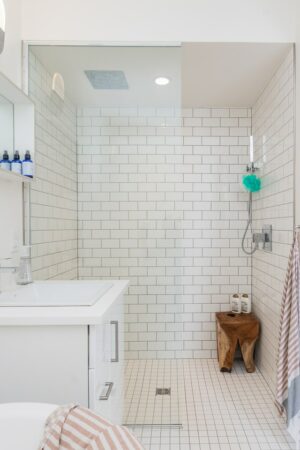 Baytown shower glass installation is the perfect investment for a new, luxurious, and modern bathroom. Many people are ditching shower curtains and bathtubs for walk-in showers framed by glass to make their bathrooms look larger and function better. One current trend that we love is using fixed shower panels to create a doorless shower. In this article, we'll discuss some of the pros and cons of this option and when it might work well for your bathroom.
Why Choose Baytown Shower Glass Installation?
Baytown shower glass installation is a popular option that can have a major impact on your home. Shower glass isn't just the latest trend in bathroom design (though it's certainly that, too). It also can have a positive effect on your home. In fact, having a glass shower enclosure can instantly increase your home's value and how quickly it may sell if you decide to put it on the market. 
What's more, many people love the simplicity of shower glass. Unlike traditional fabric shower curtains, shower glass is easy to clean and resists mold, mildew, and discoloration. In addition, it can make your bathroom look bigger because glass is transparent and allows you to look at the space as a whole. Therefore, there are many reasons it makes sense to install shower glass in your bathroom. 
Pros and Cons of Doorless Baytown Shower Glass Installation
One option that is becoming increasingly popular is actually the doorless shower. You can achieve this by having your Baytown glass company install fixed glass panels to create a shower enclosure and splash guard, while leaving the opening completely doorless. Let's talk about some of the pros and cons of this option and why it may work well for your bathroom. 
Benefits of Baytown Shower Glass Installation for Fixed Glass Shower Panels
Such a common option for Baytown shower glass installation obviously comes with some major advantages. There are many reasons people love the doorless look for their showers. Here are some of the benefits of creating a shower enclosure with fixed glass panels instead of a traditional shower enclosure with a door:
Faster Baytown Shower Glass Installation
This may seem a bit obvious, but with fewer pieces to install, Baytown shower glass installation services go quicker. Therefore, this option often means you get your shower back ASAP after a remodel. Installing fixed panels involves your expert glass techs mounting the glass to the floor and the wall for stability and that's really all there is to it. Depending on your bathroom and design, you can have a shower enclosure in just a few hours. 
Open, Roomy Shower
Another reason to choose fixed glass panels for your shower is that they create a roomier, more open look in your bathroom. Without a door, there is nothing to cut off your shower from the rest of the room. Everything simply flows together, which can make your bathroom look bigger and may also make it feel more cohesive and functional.
Ultra-Accessible Showers
Doorless showers are also a common option for creating more accessible spaces in your home. Whether you have a family member with accessibility challenges or are planning to age in place and are planning ahead for when it may be more difficult to open a door or step over a shower curb, taking the door out makes it easier to get in and out of the shower for many people. 
Drawbacks of Doorless Glass Showers
Of course, as with every design feature you choose for your home, there are some drawbacks. It's important to know some of the disadvantages of doorless showers before installing them to make sure it's right for your home and family. Here are some of the things to consider about using fixed panels instead of a traditional enclosure with a door for your shower:
Water Splashes
One of the biggest complaints about doorless showers is that water splashes out of the shower area. With no door to seal everything in, many people find that water sprays and splashes out of the shower and onto other surfaces in the bathroom. Some people have even experienced major water damage over time from this issue. Therefore, it's an important thing to know before choosing a doorless shower.
Now, your Baytown shower glass installation experts can help you design your shower in a way that reduces water splashes and prevents water from reaching the rest of your shower. There are several strategies that may help, like installing a rainfall shower head to reduce the amount of splash to making sure you have the exact right placement for the shower panel. However, it's still important to keep in mind that this is a risk and that the best way to reduce this risk is to hire an expert crew to design and install your glass shower enclosure. 
Steam Throughout Your Bathroom
While there are methods and solutions for keeping water splashes inside the shower area, there's not much you can do about steam. Steam can float out easier from a doorless shower than from a full shower enclosure. Steam can also lead to water damage and mold growth. To make a doorless shower work well, it's essential to have proper ventilation and potentially use waterproof materials throughout your bathroom, including all the walls and floors, for best results. 
Little Privacy
Even if you choose privacy shower glass, such as frosted or rainfall pattern glass for the fixed panels, remember that you may sacrifice a little privacy when you sacrifice the door for your shower. Doorless showers generally have an opening of at least 24 inches that make it easy to see inside the shower cubicle. Therefore, if you're concerned about privacy, this is one potential drawback. 
However, keep in mind there are other solutions. For instance, you can overlap glass walls so that the person showering is completely hidden. They simply need to walk into the shower one way and then walk the opposite way to get in, like the smallest maze puzzle. Just keep in mind you will need more room for this. Bob Vila suggests having an additional four to six feet for this to work comfortably.
Drafty Showers
If you love warm, toasty showers, then it's also important to know that doorless showers can be drafty. This is because they don't have anything to seal in the warmth and steam for your shower. This typically isn't a huge problem for Baytown homeowners, since it's usually so hot here, but it is something to keep in mind if that isn't your thing.
Design Considerations for Baytown Shower Glass Installation for Fixed Glass Panels
Before calling your Baytown shower glass installation team for a doorless shower, there are a few design tips we recommend. The first is to make sure you have enough room for a shower enclosure with just fixed glass panels. This option doesn't typically work well for small showers because the water spray is often too close to the opening, allowing water to leak all over your bathroom. Bob Vila suggests having at least five feet square to work with for this type of shower, though we can help you determine if it's the right option based on your specific bathroom floorplan. 
Also, if you love the idea of making your bathroom look bigger, then we suggest using the same or similar materials and design in the shower enclosure as well. While many people like to use a different tile on the walls or floors of their shower, this can cancel out some of the visual space gains you get from installing doorless shower panels. Therefore, think of your shower as an extension of the space, rather than a separate area in the bathroom to maximize visual room.
Joey's Glass – Unparalleled Quality from Our Baytown Glass Company
Looking to upgrade your shower with gorgeous shower glass? Call our team today at Joey's Glass. We are a full-service glass company offering service to the Greater Baytown area. Our team handles everything from shower door installation to Baytown residential glass repair. Choose our experts for superior quality, craftsmanship, and affordability for all your glass needs. Contact us now to get a free quote!